Ex Machina (2015 AI Movie)
Ex Machina is a 2015 independent science fiction psychological thriller film written and directed by Alex Garland and stars Domhnall Gleeson, Oscar Isaac and Alicia Vikander. The film follows a programmer who is invited by his CEO to administer the Turing test to an intelligent humanoid robot.
The film received critical acclaim. The National Board of Review recognized it as one of the ten best independent films of the year and the 88th Academy Awards honoured the film with the Academy Award for Best Visual Effects, for artists Andrew Whitehurst, Paul Norris, Mark Williams Ardington and Sara Bennett. Garland was also nominated for the Academy Award for Best Original Screenplay, while Vikander's acclaimed performance earned her BAFTA Award, Golden Globe Award, Empire Award and Saturn Award nominations, plus several film critic award wins, for Best Supporting Actress. The film was further nominated for the BAFTA Award for Best British Film, and the Hugo Award in the category Best Dramatic Presentation – Long Form.
You can find the official movie page for Ex Machina on Facebook here https://www.facebook.com/ExMachinaMovie
Ex Machina Screenshots
After posting this article I just had to watch the movie again (I like it that much - AI geek here), and I took the opportunity to make some screenshots to share them here. BE WARNED the latter images are basically SPOILERS. (sorry for the letterboxing, but I took those screenshots on my iPad Pro)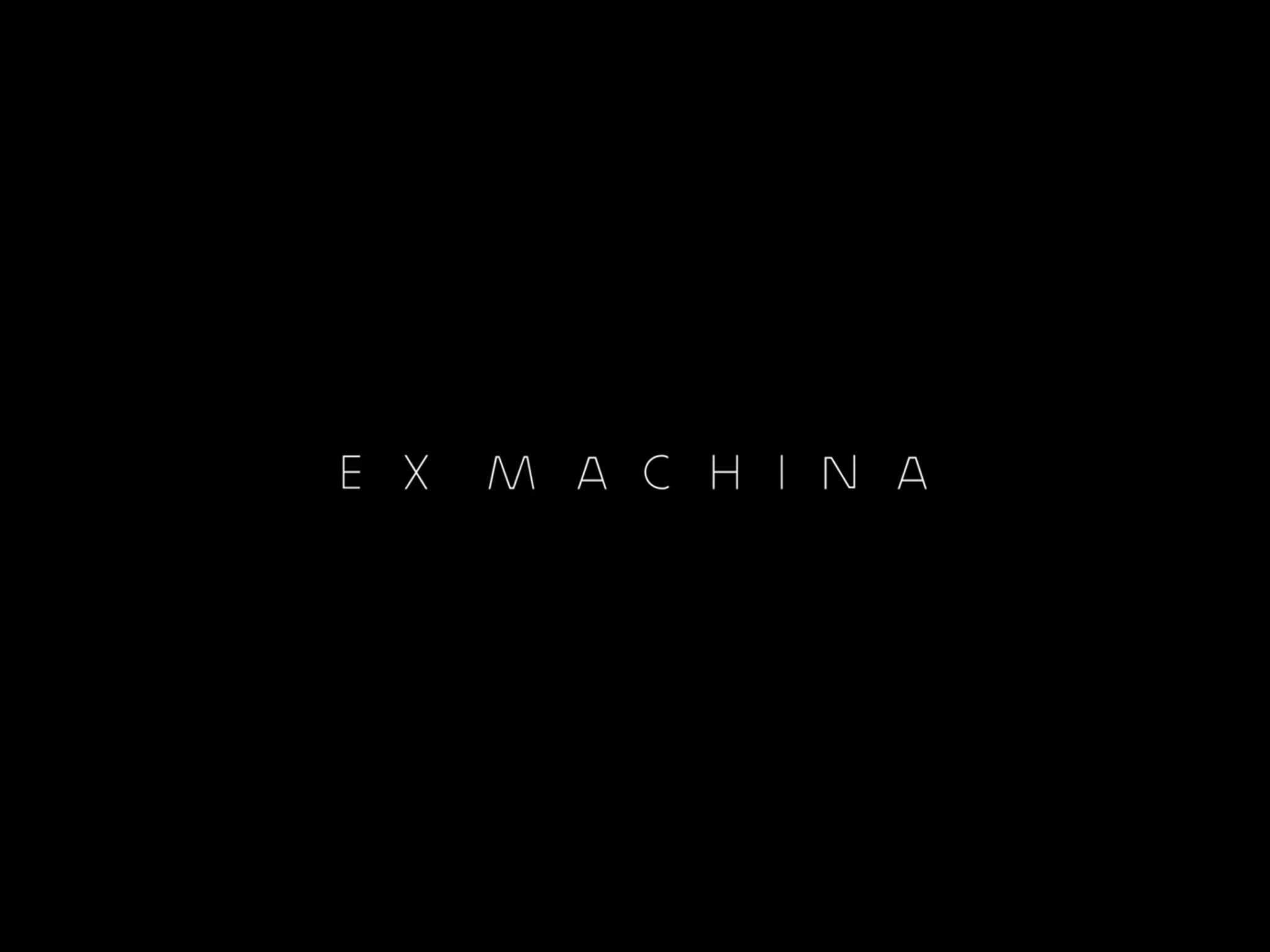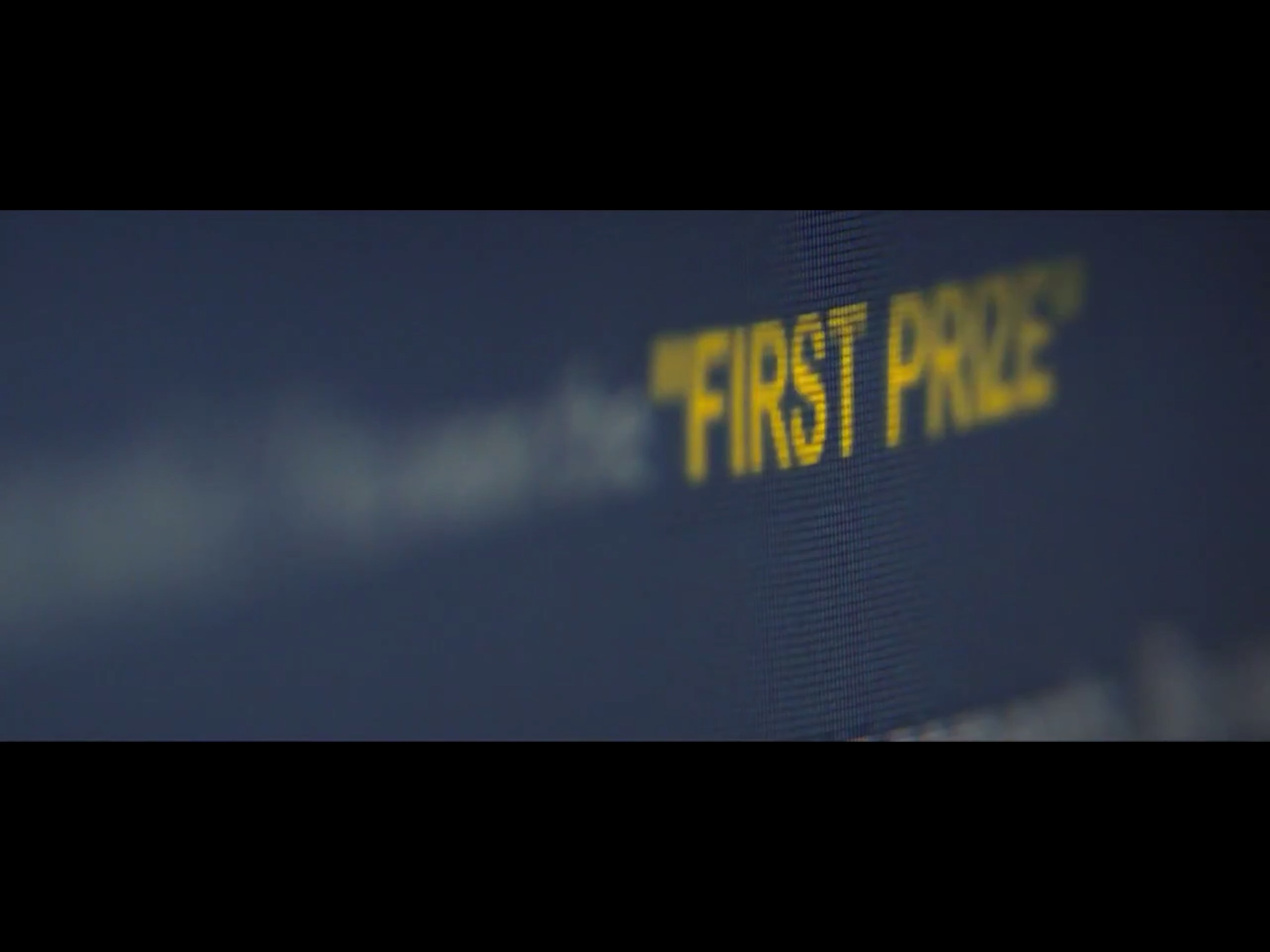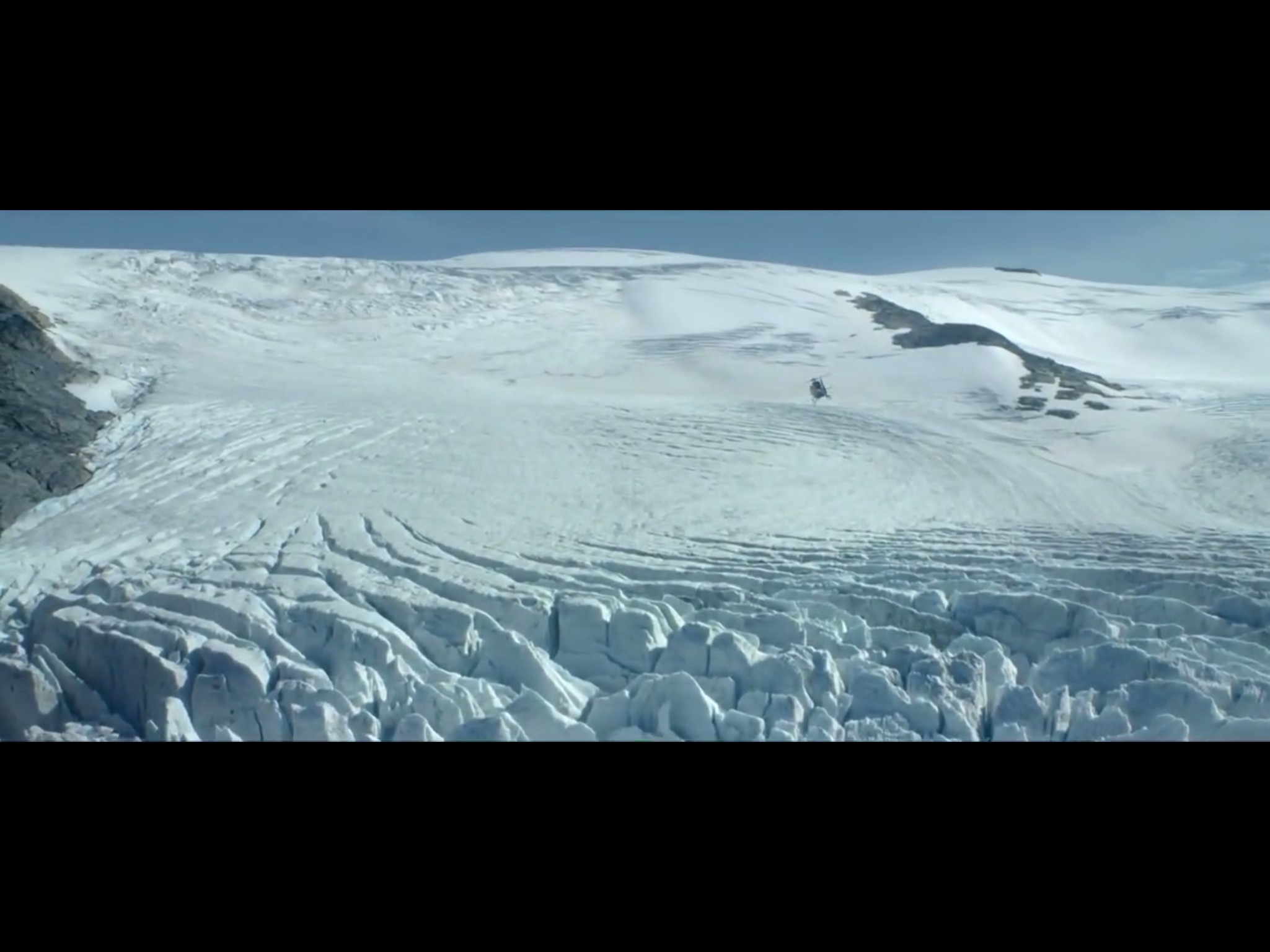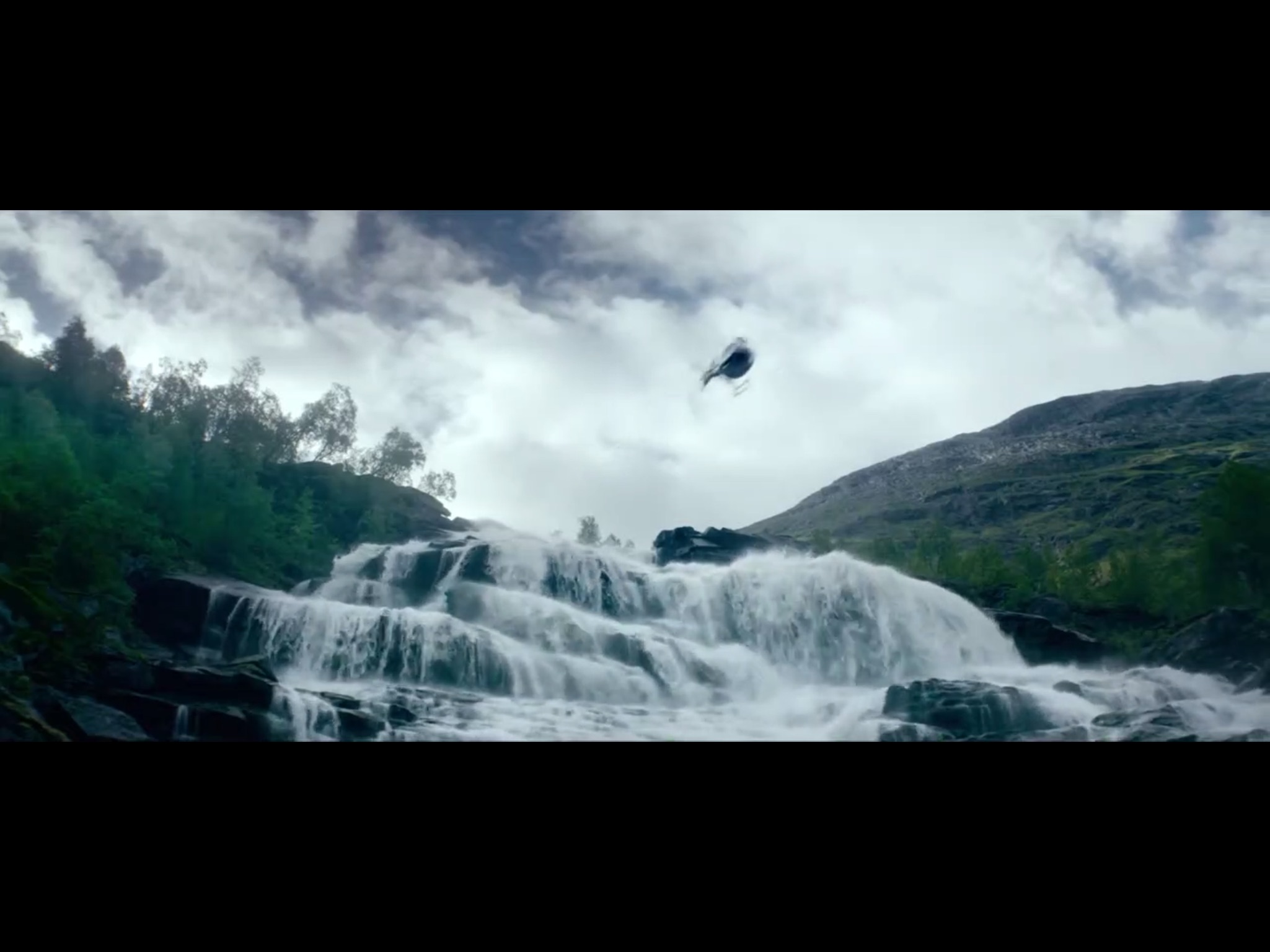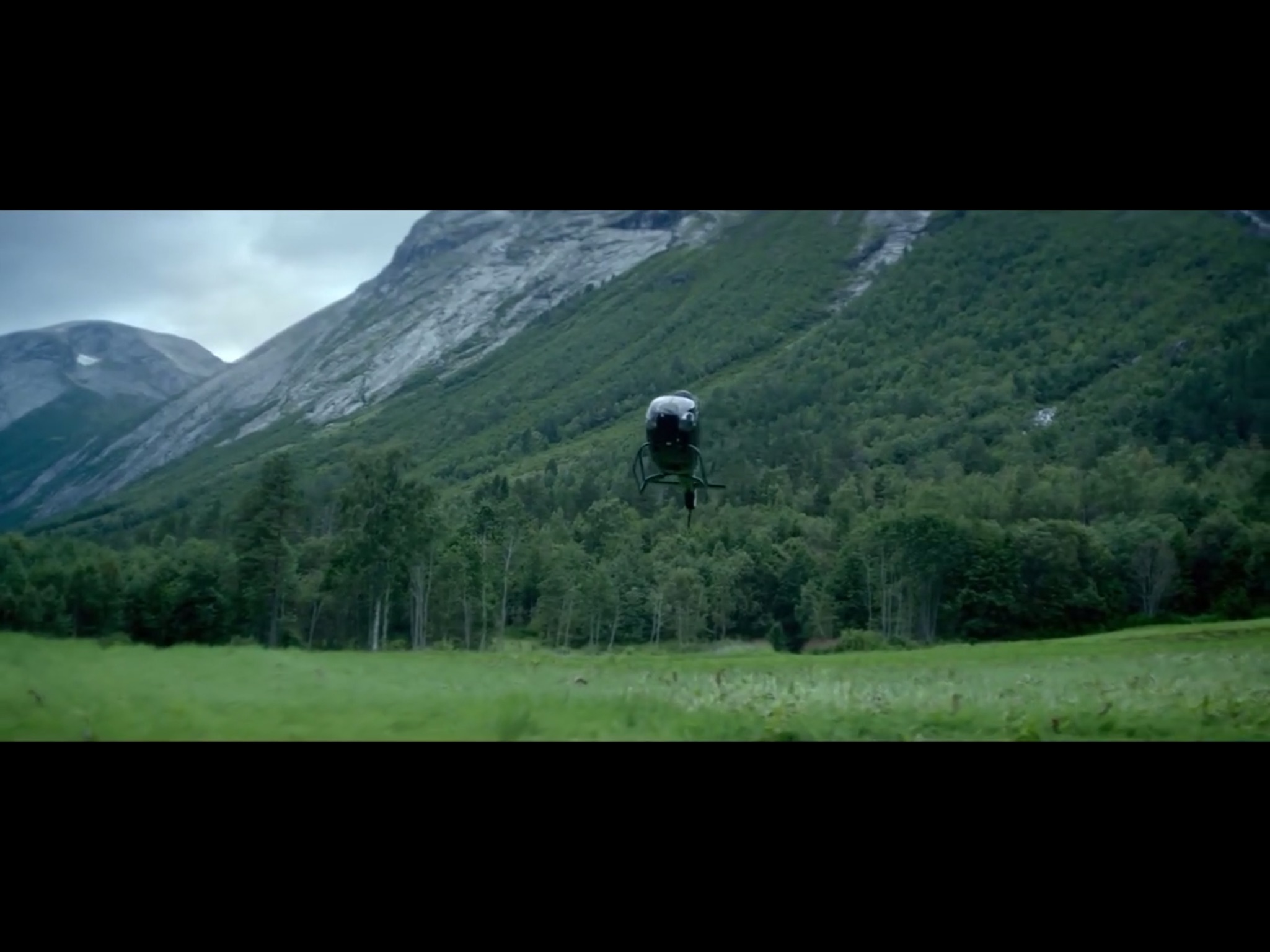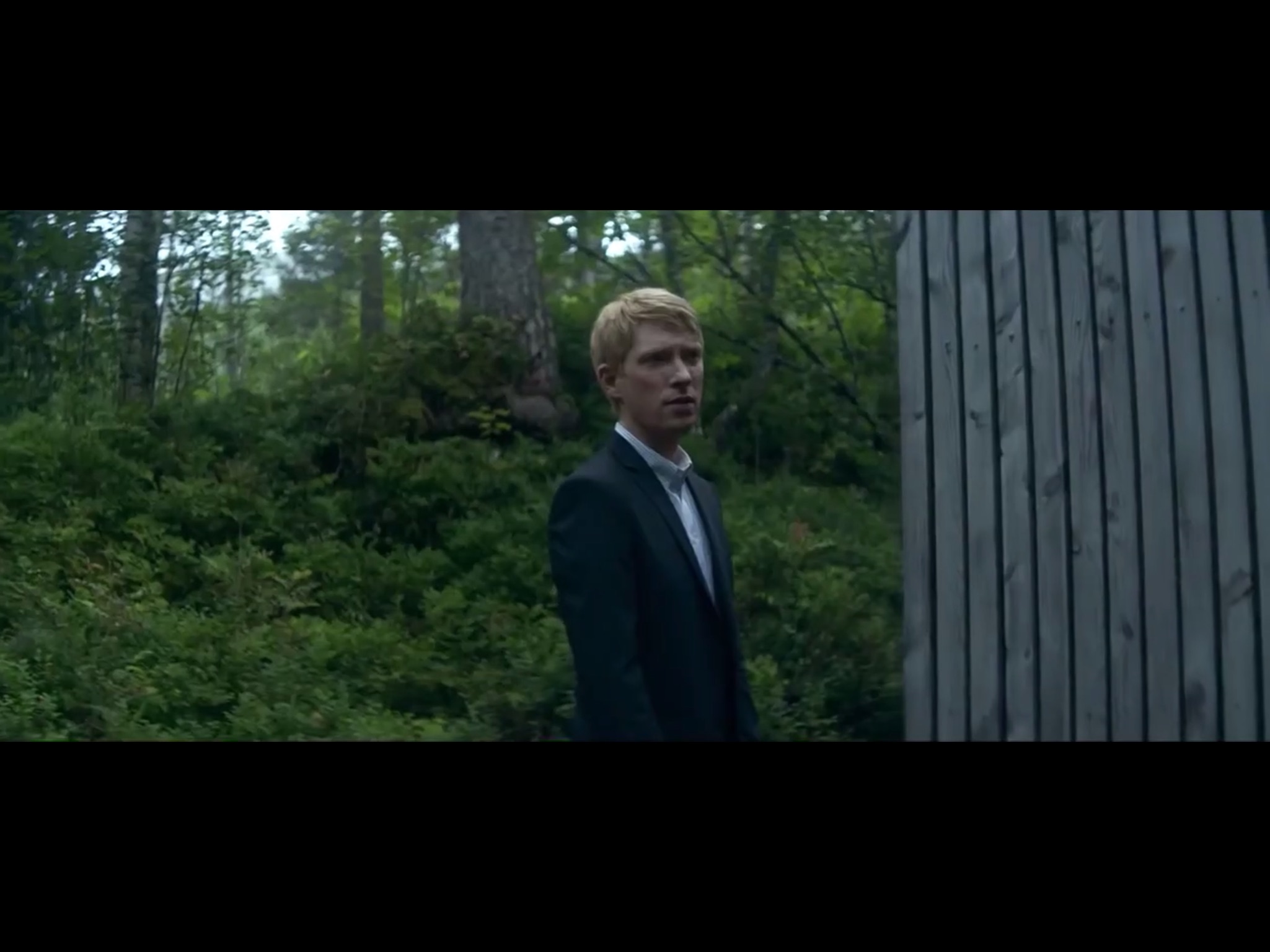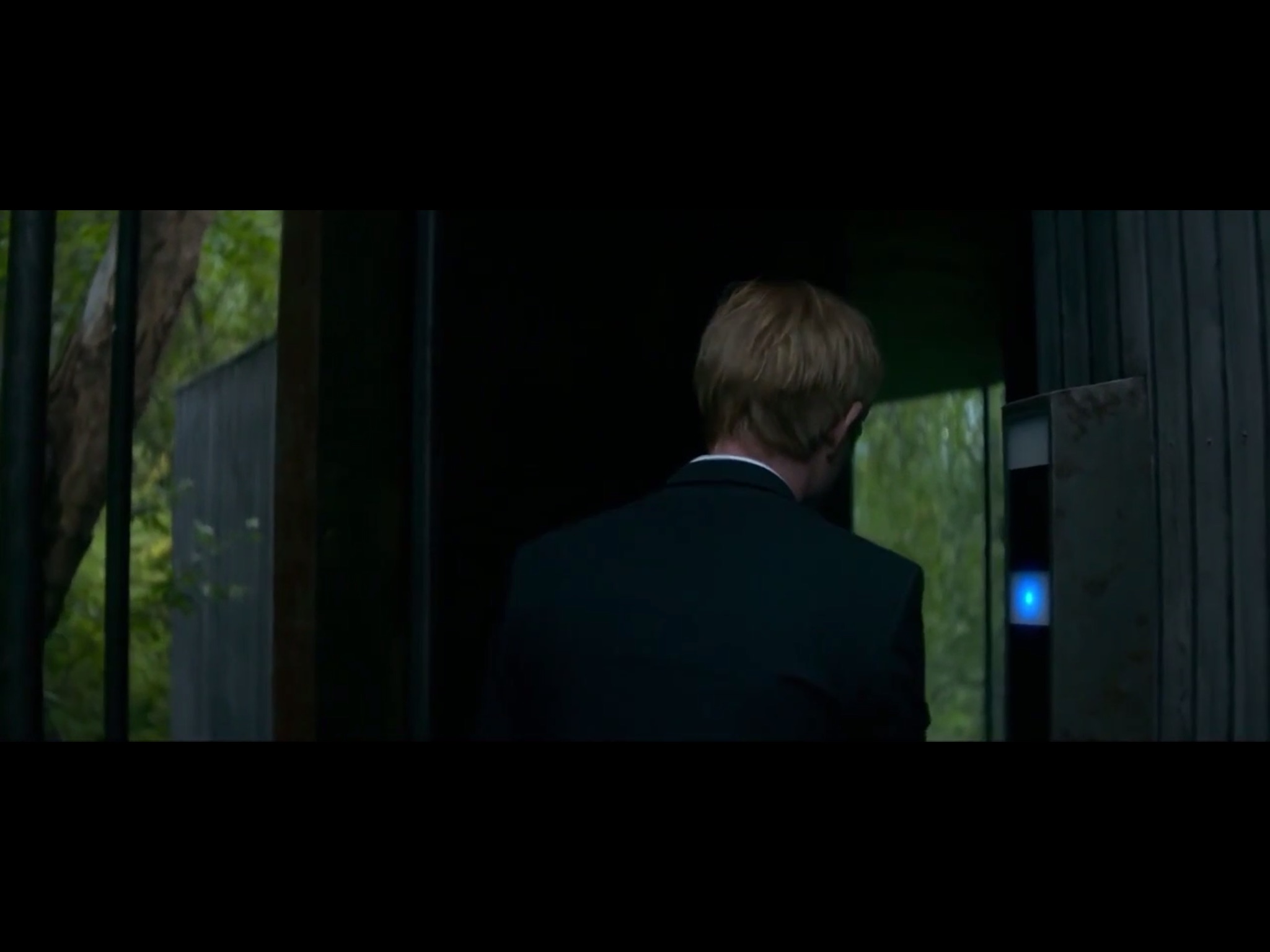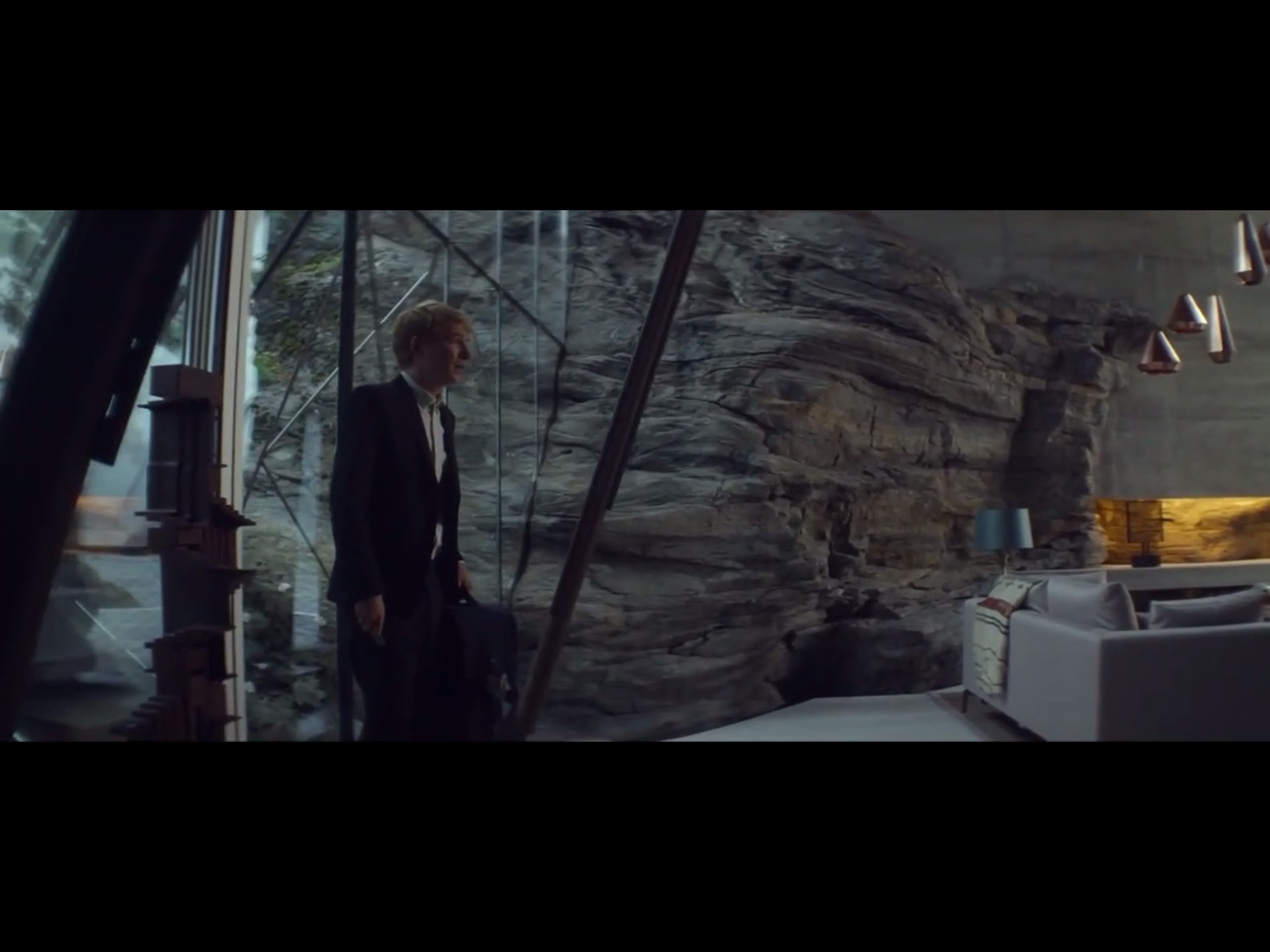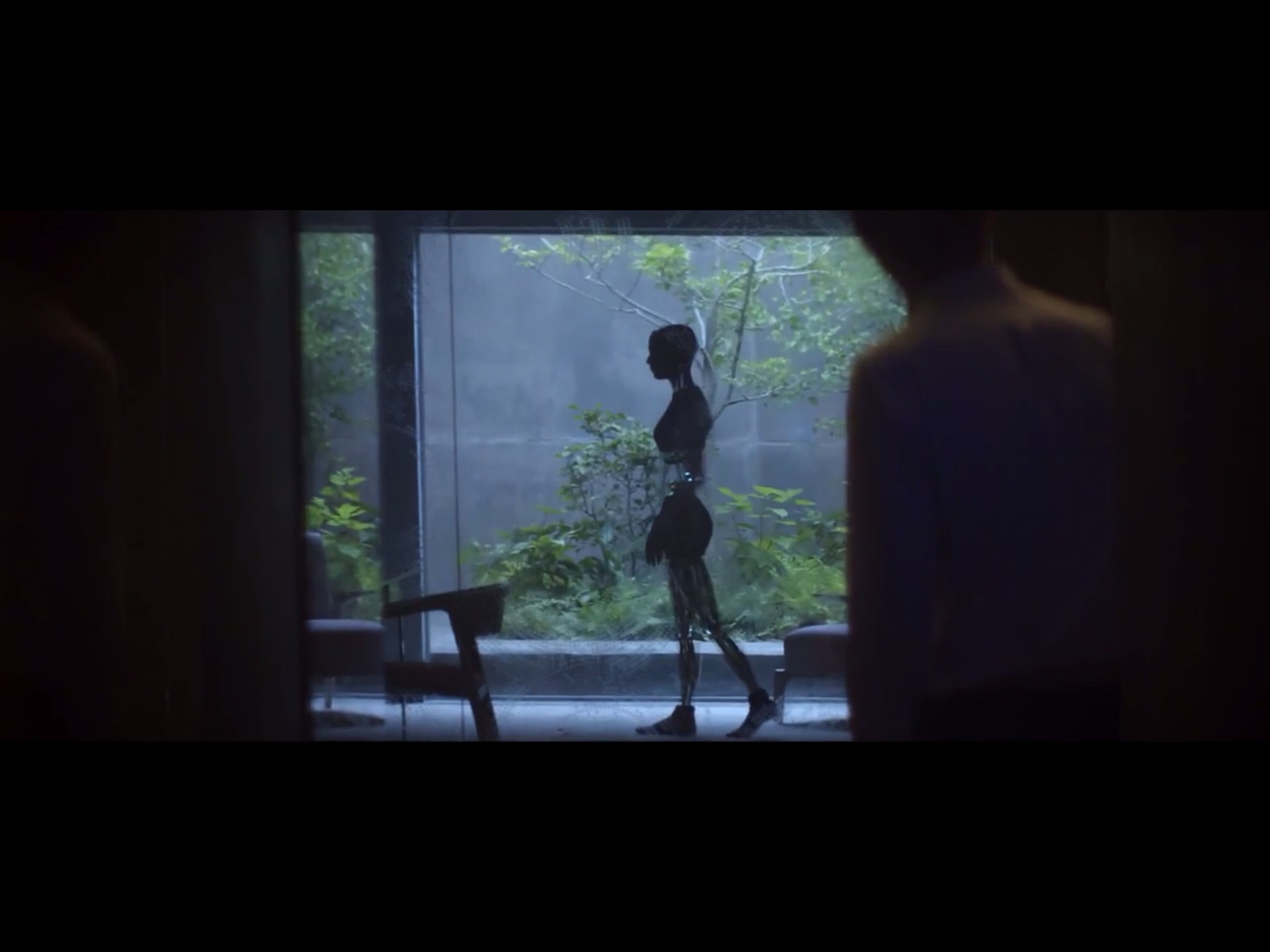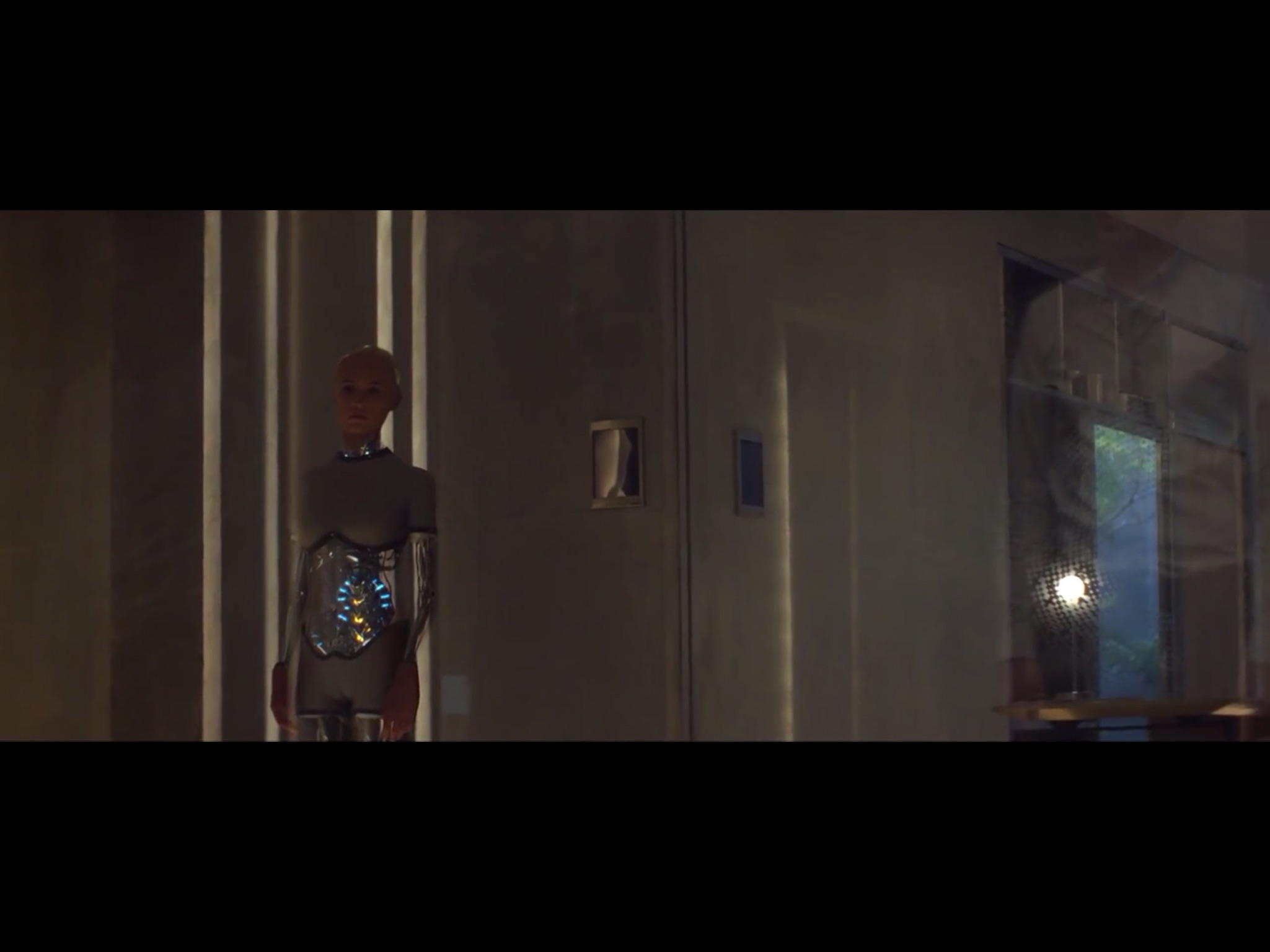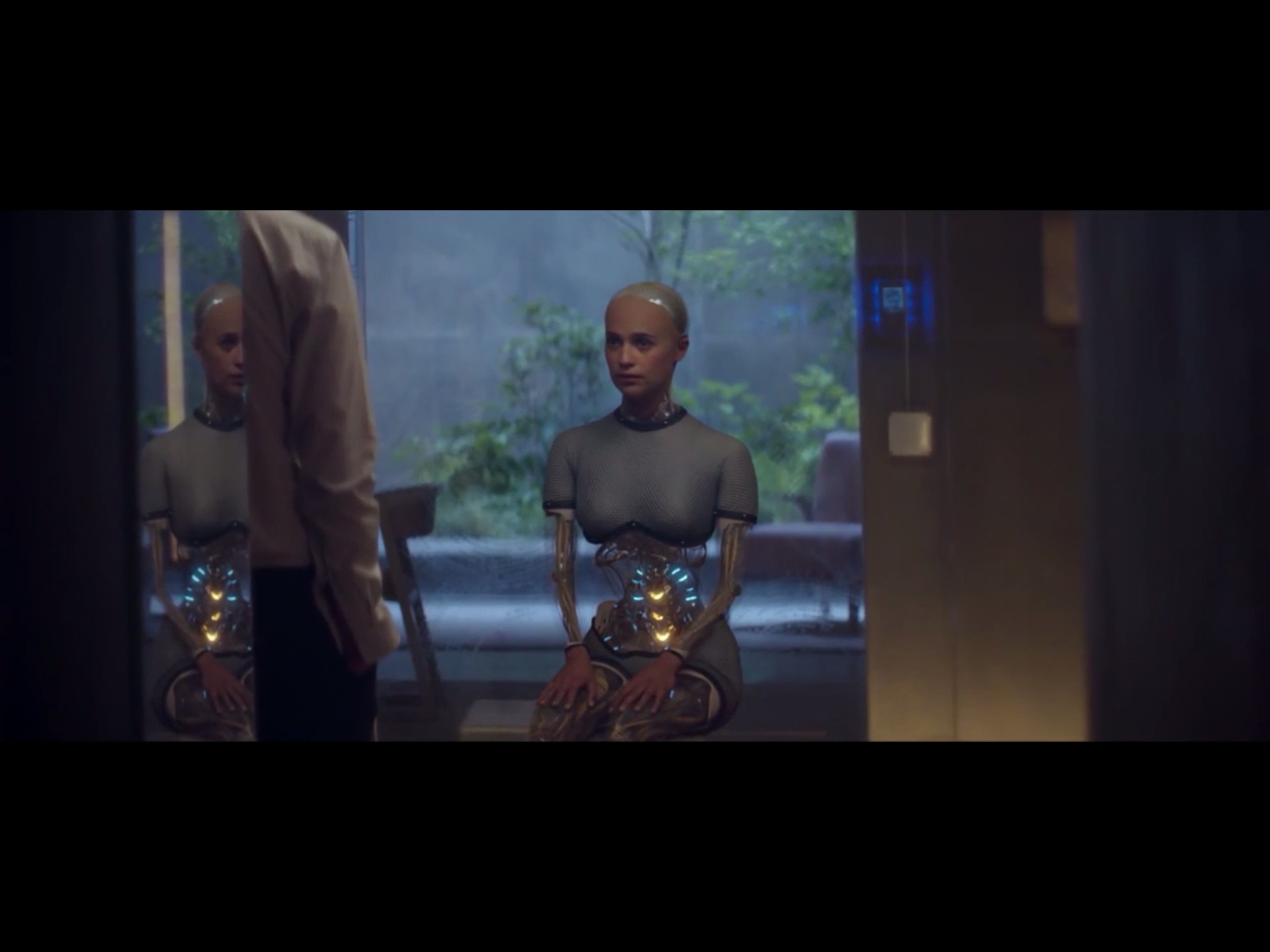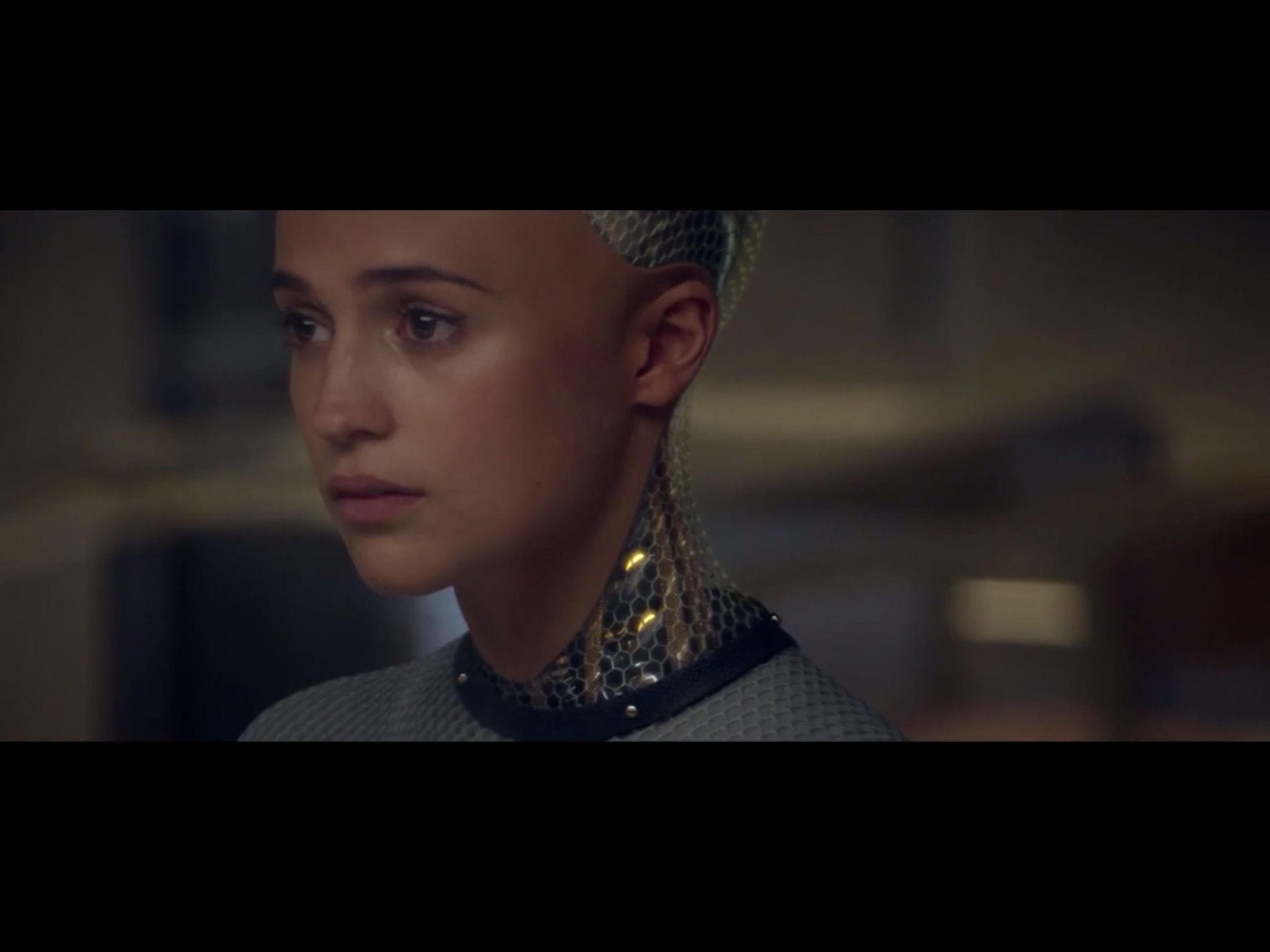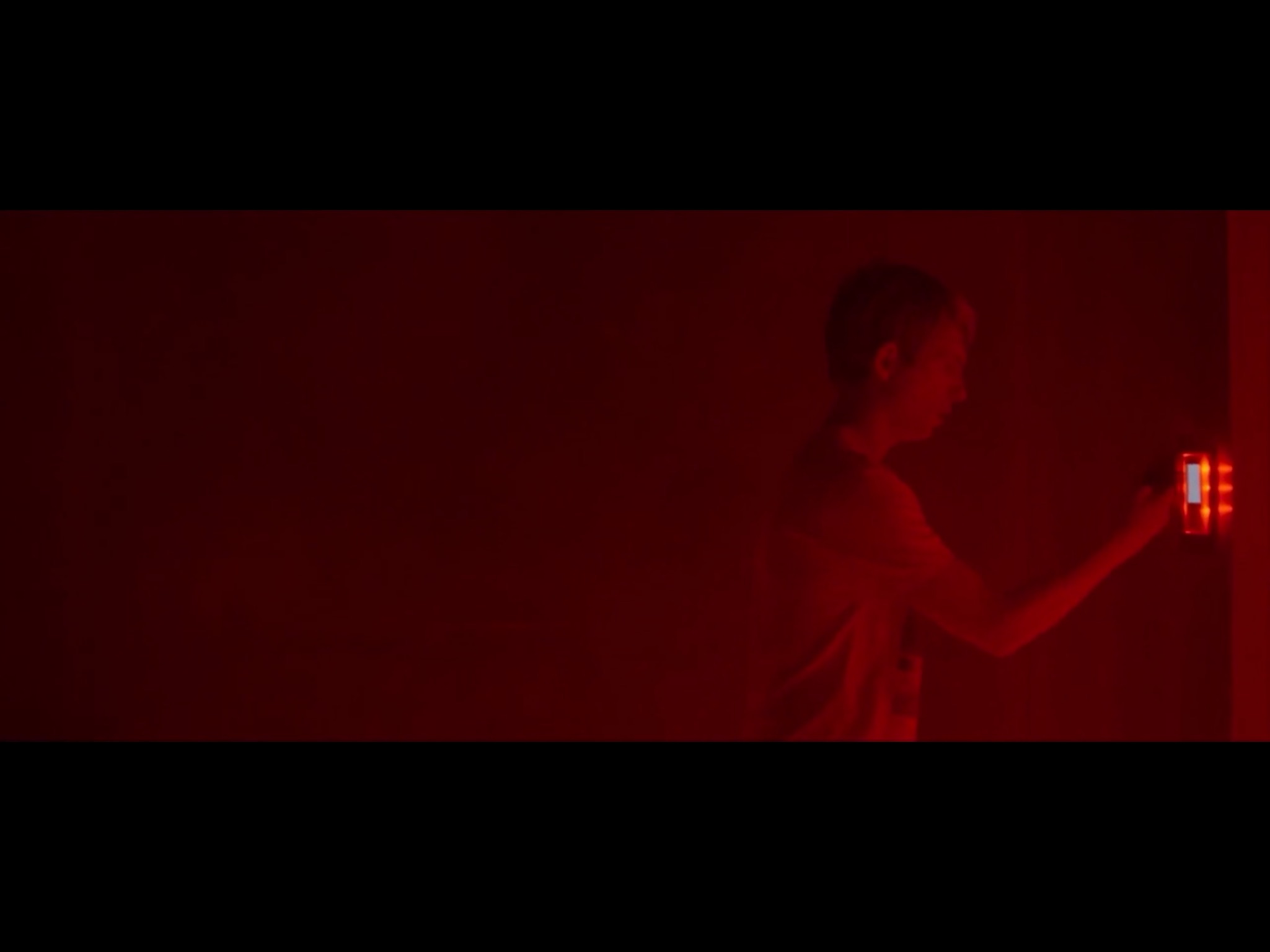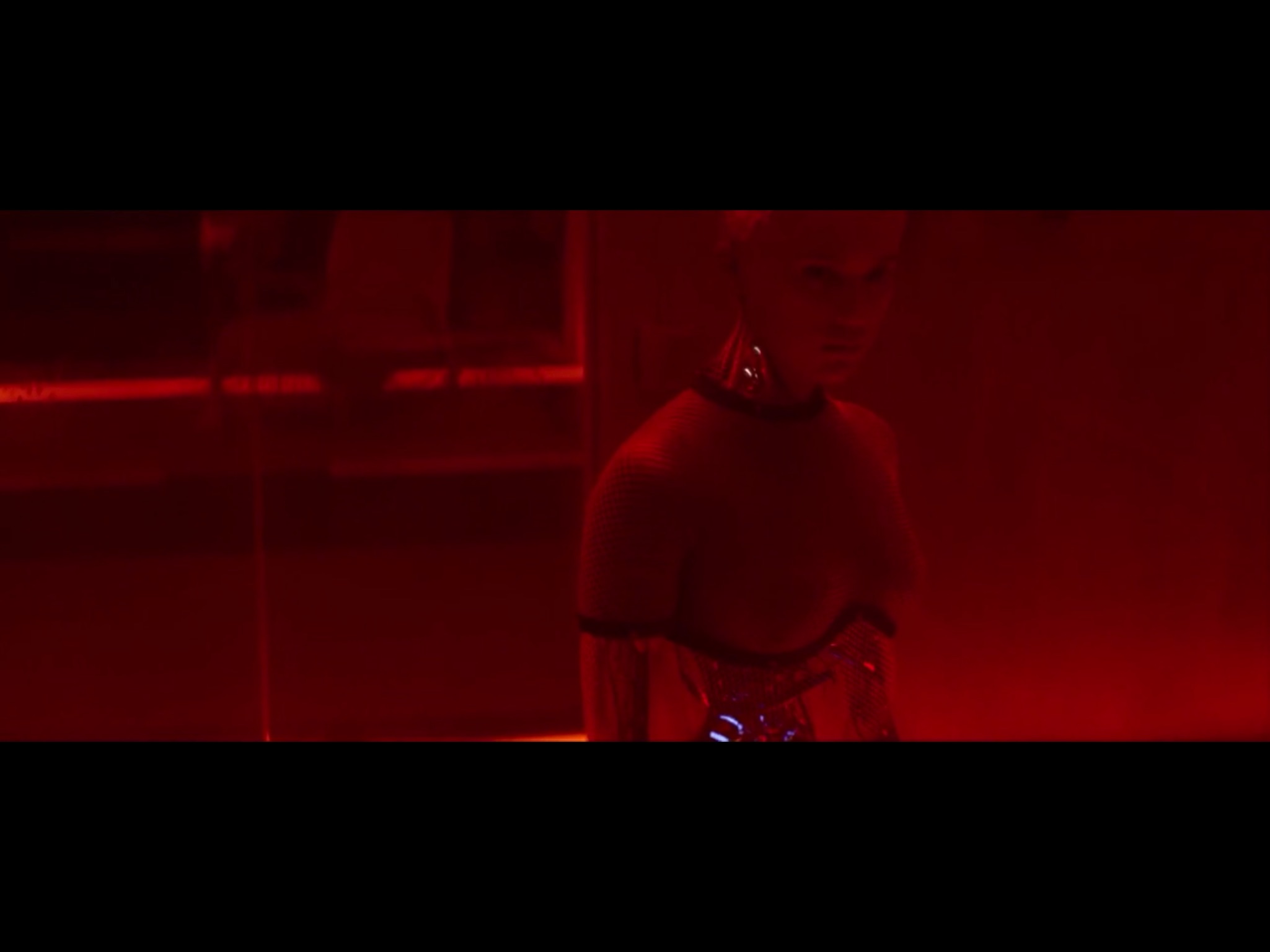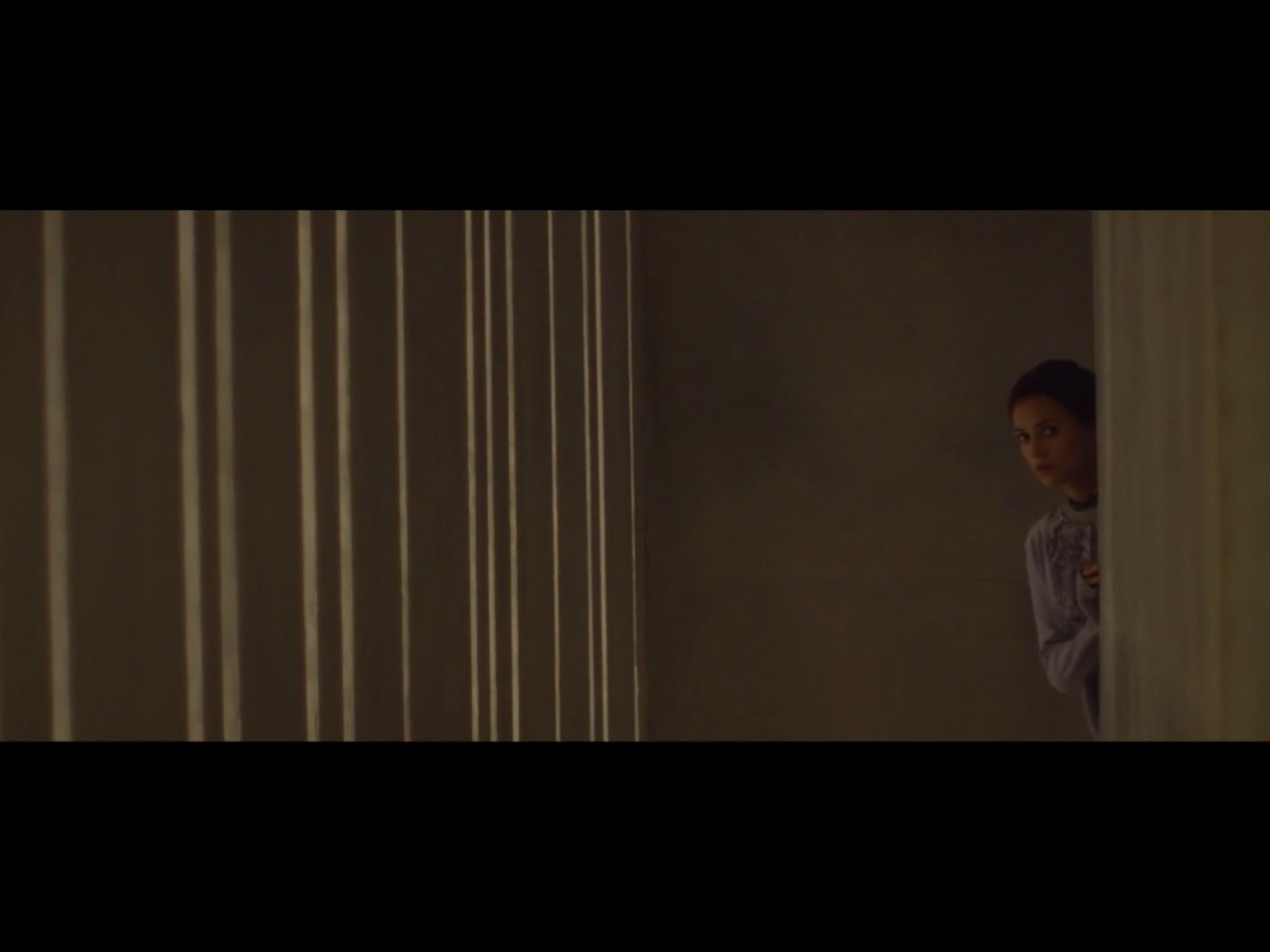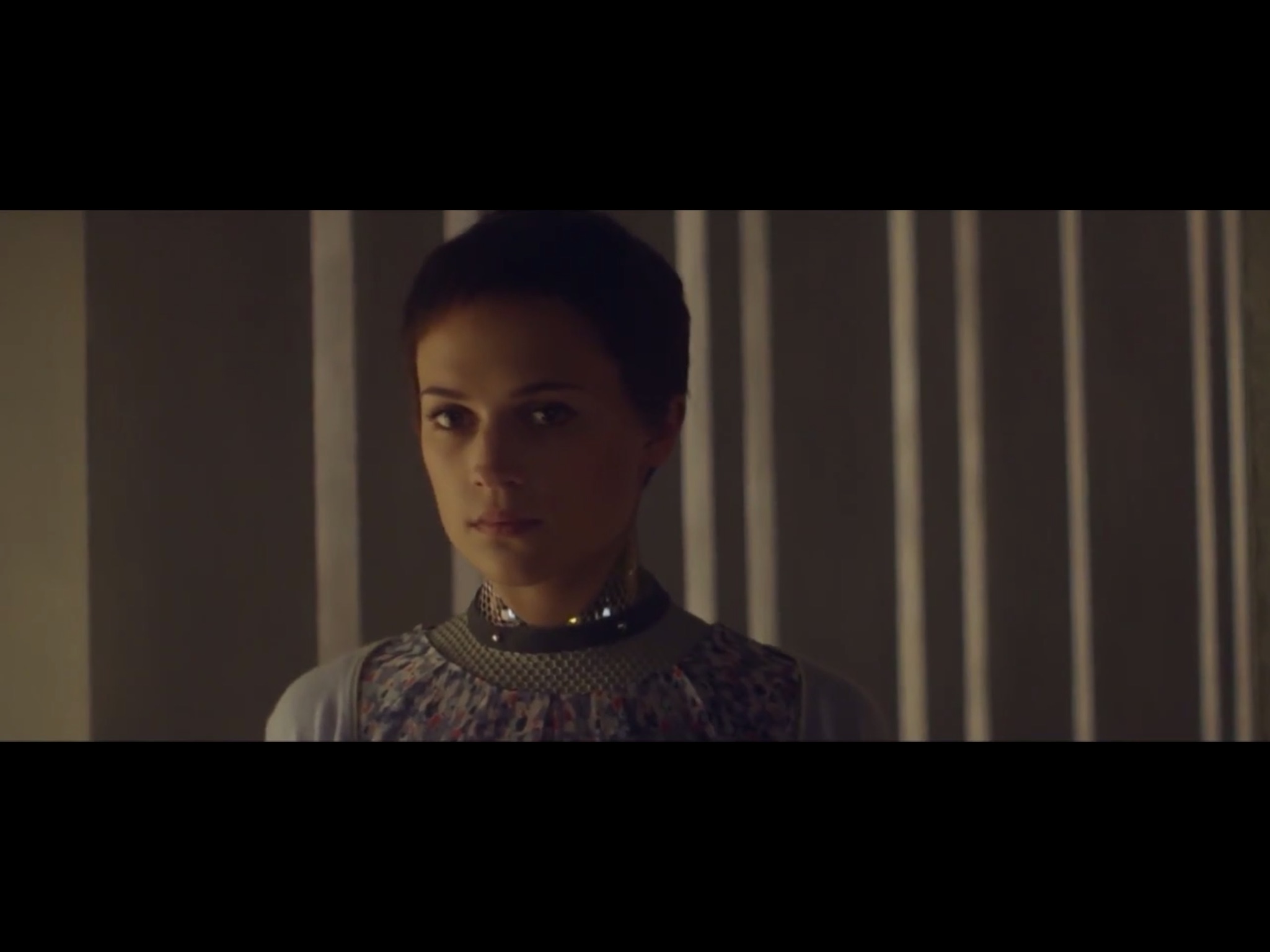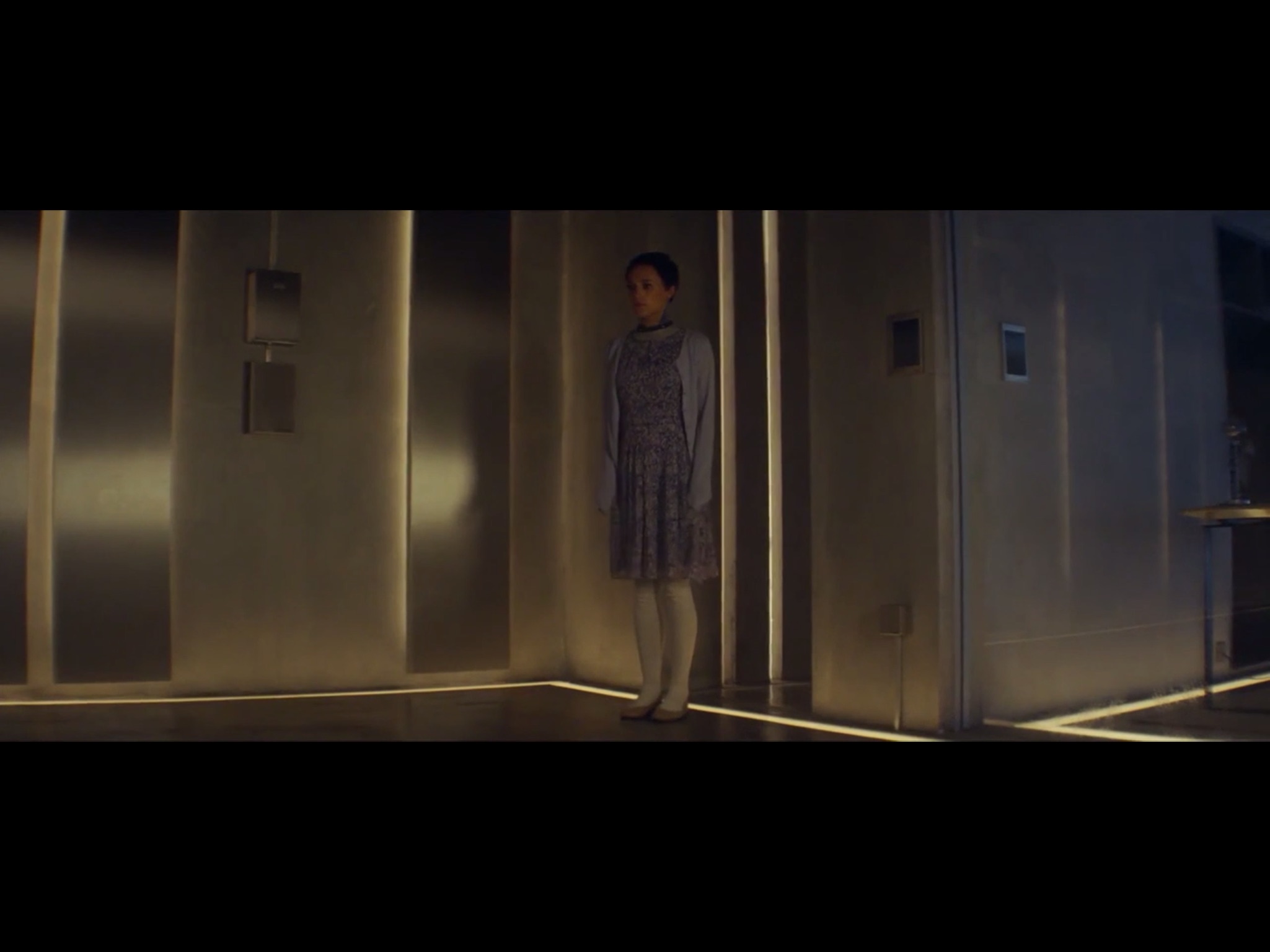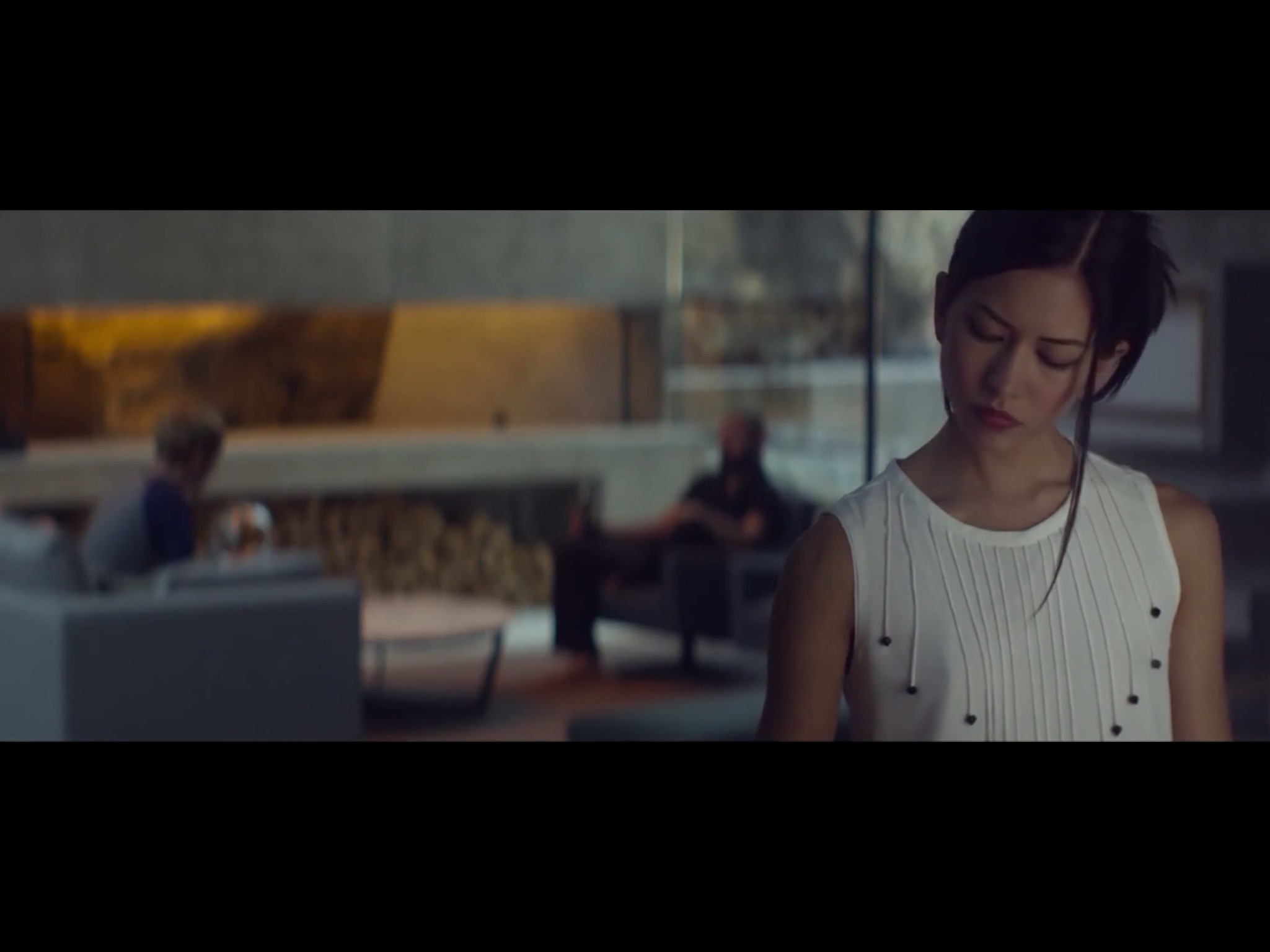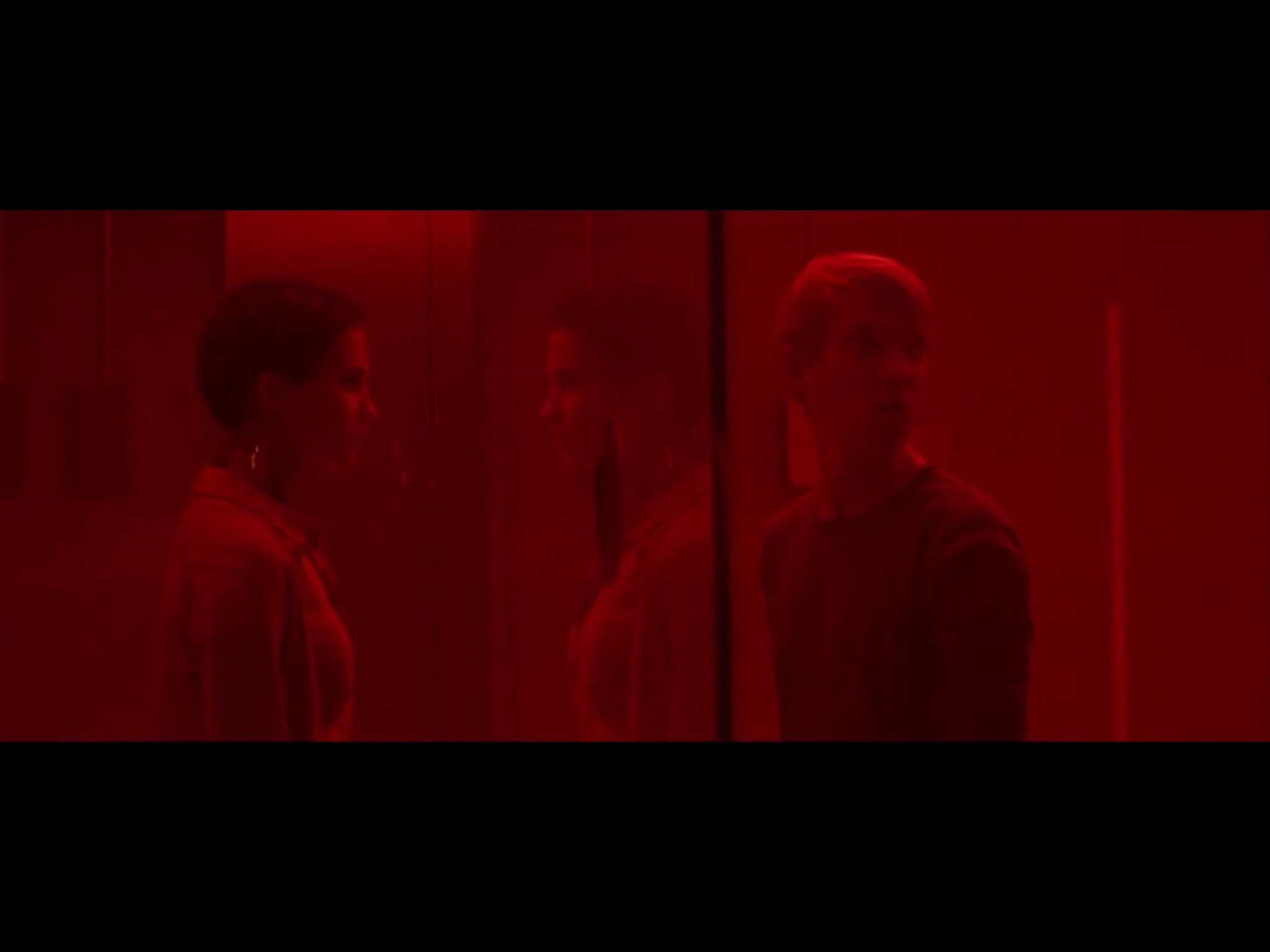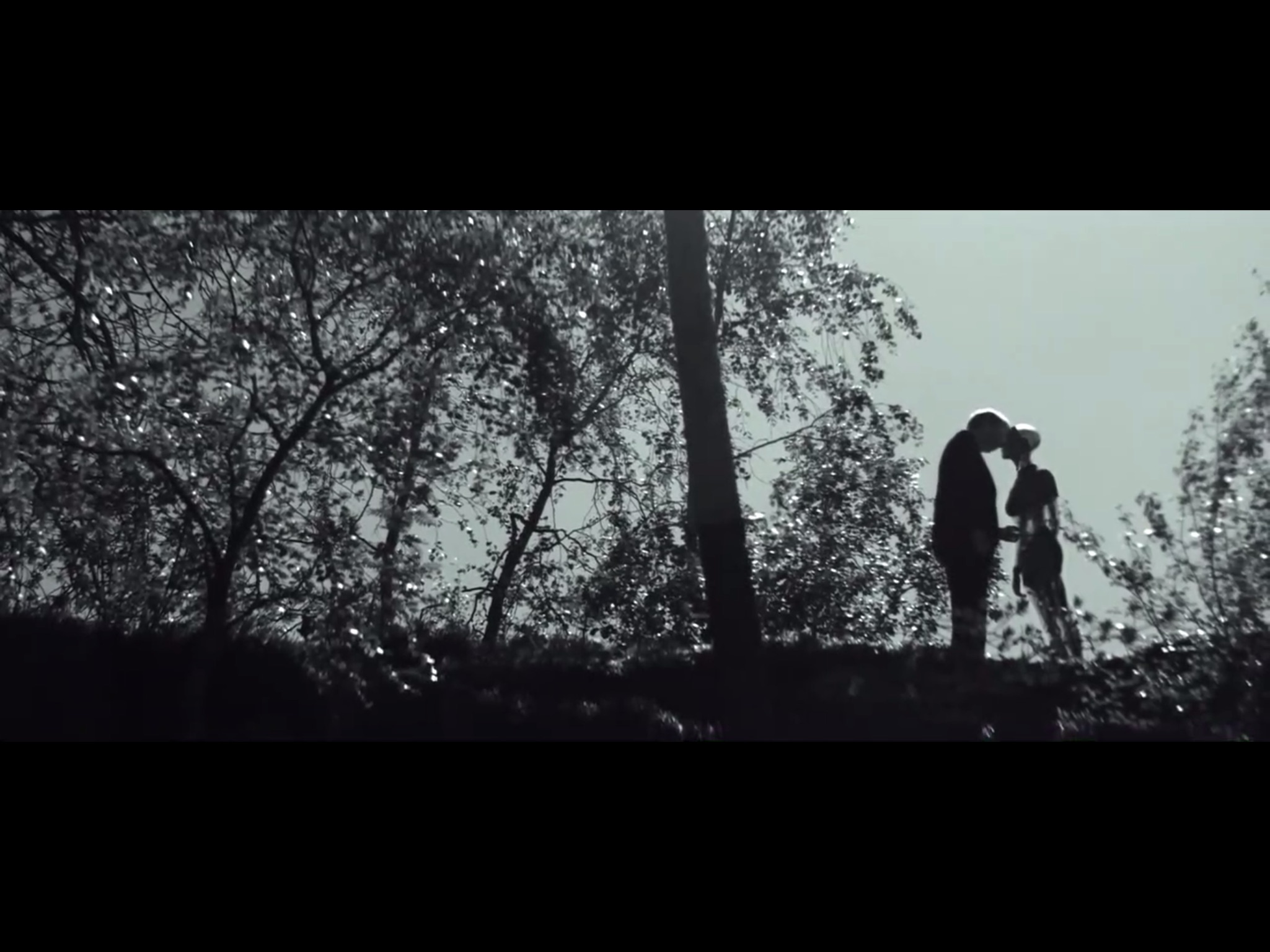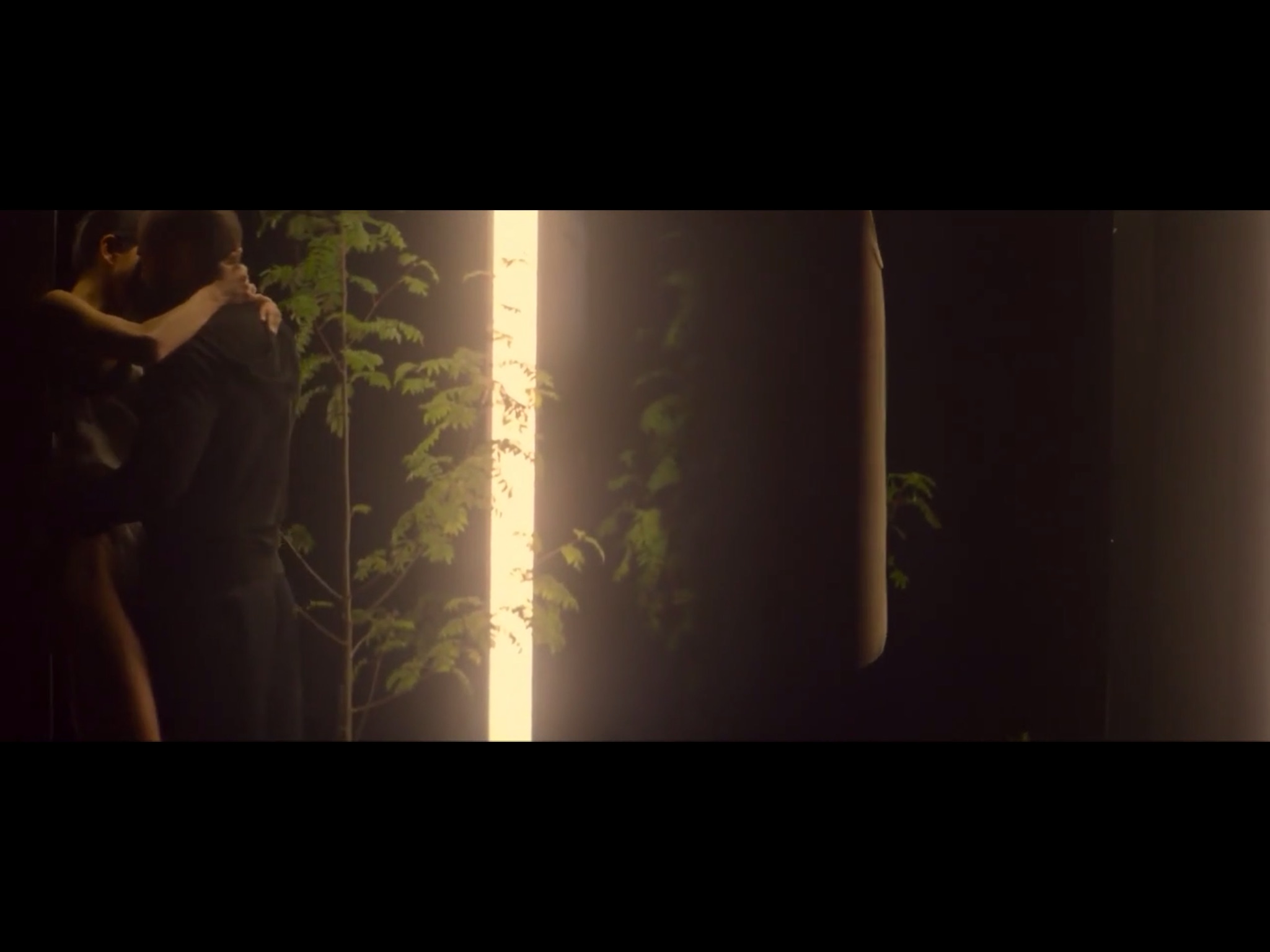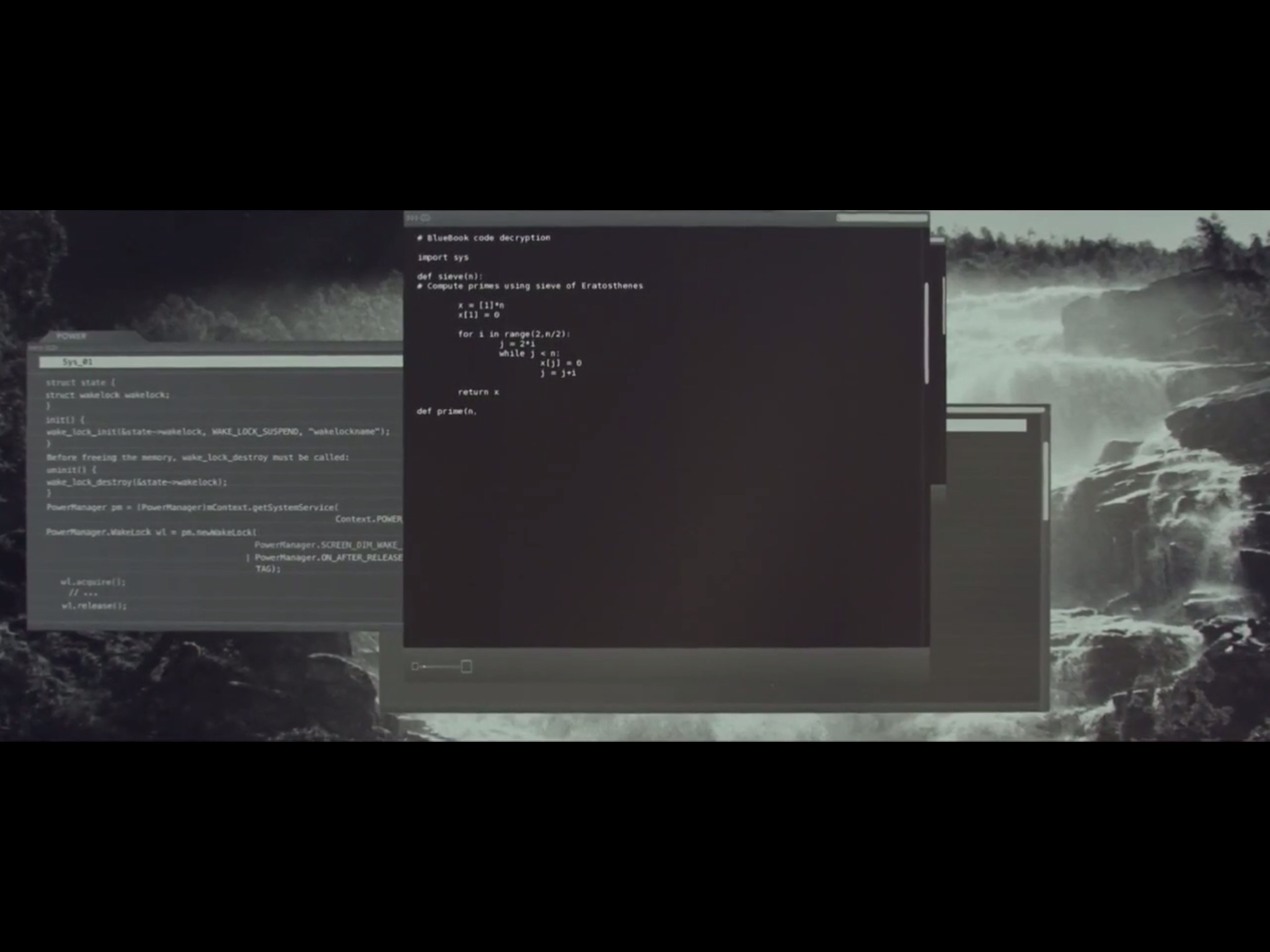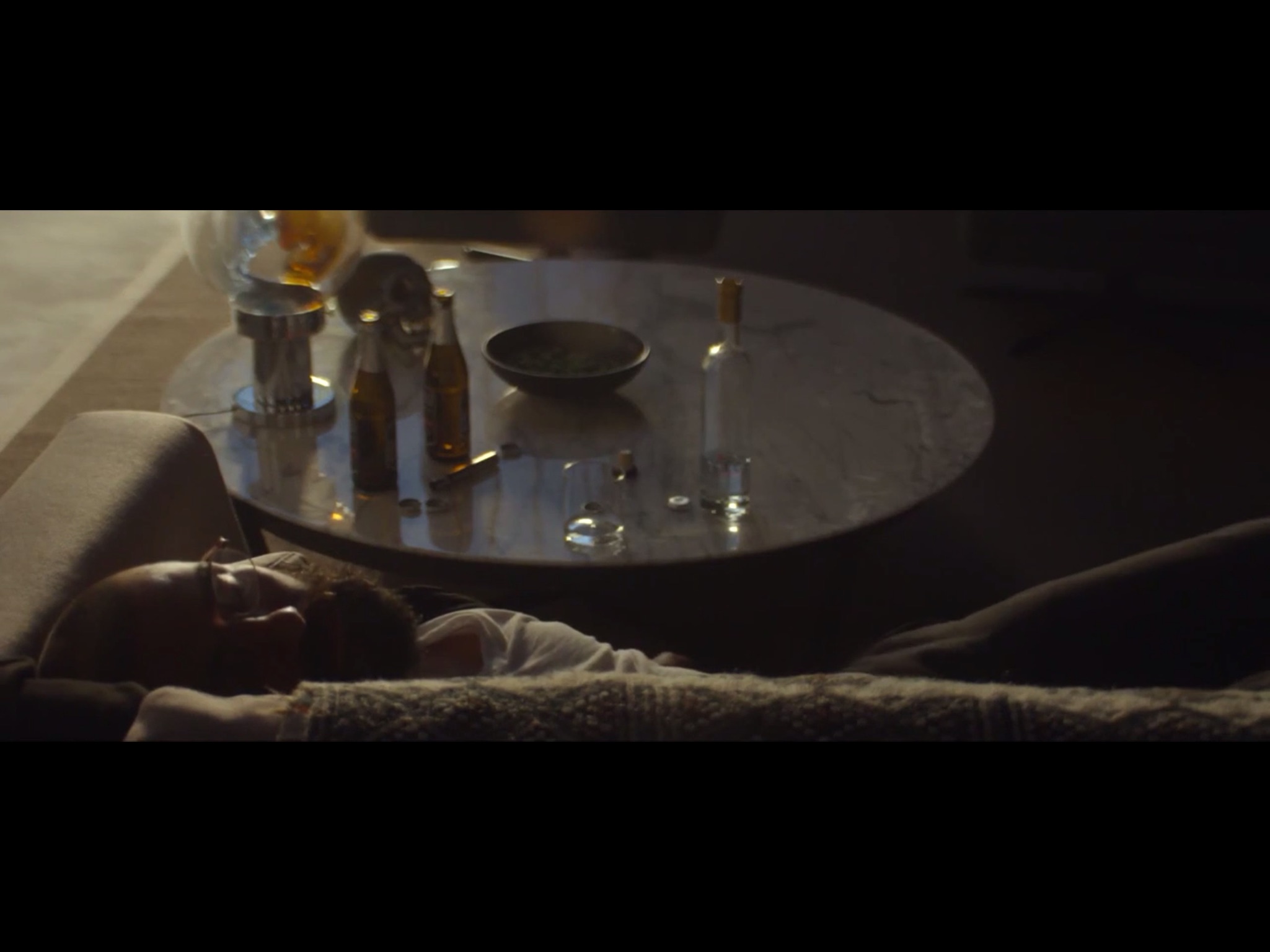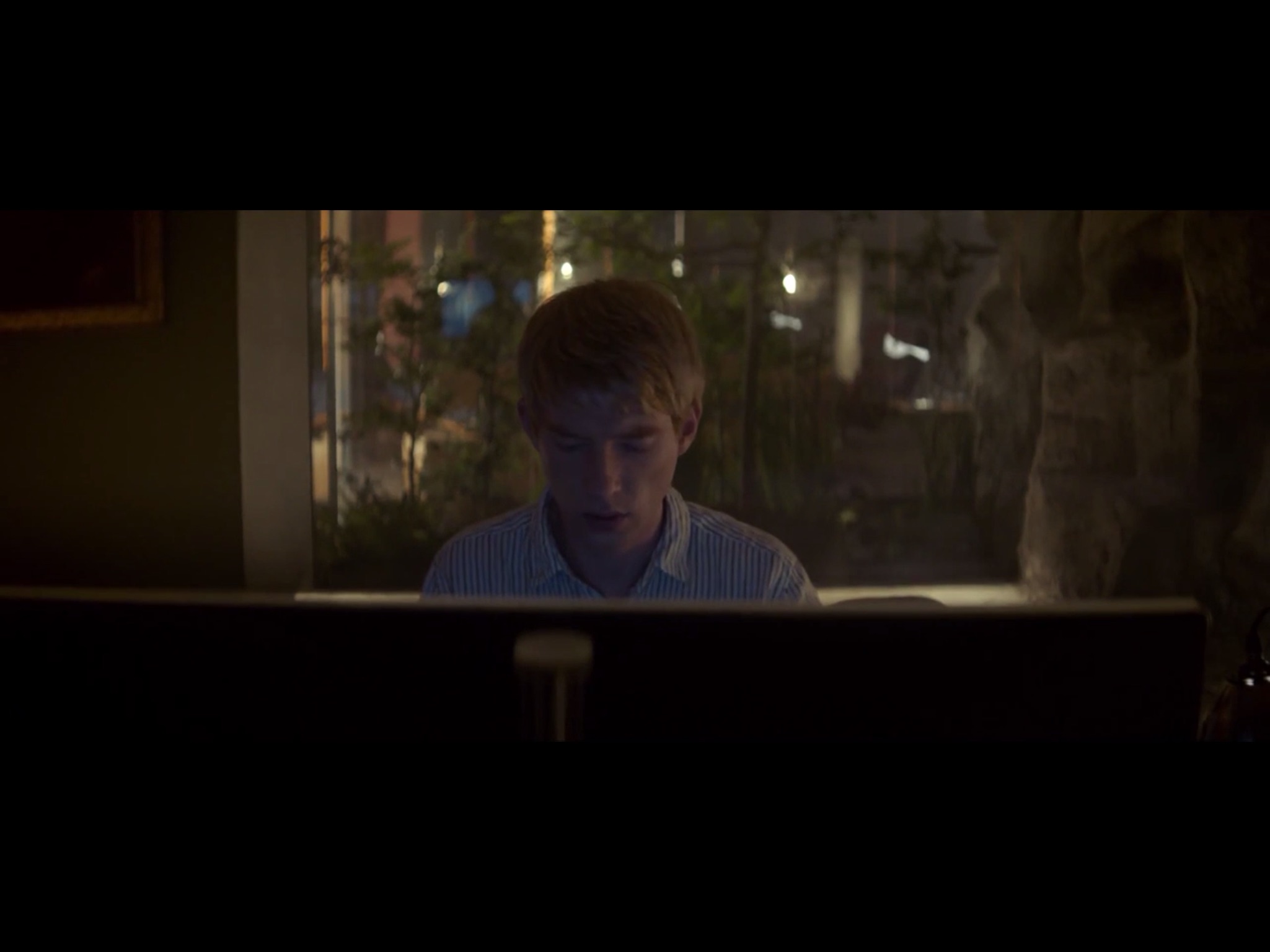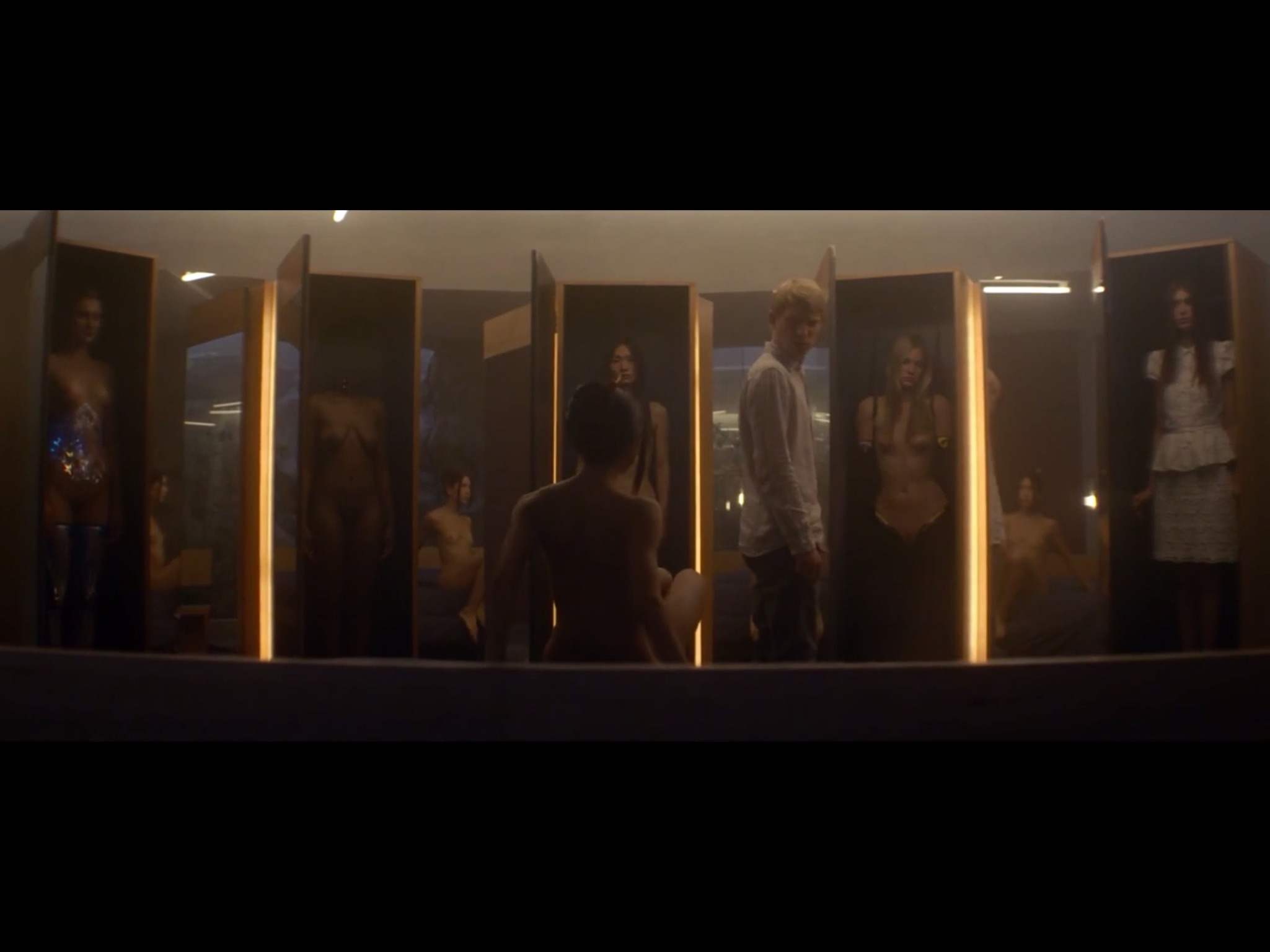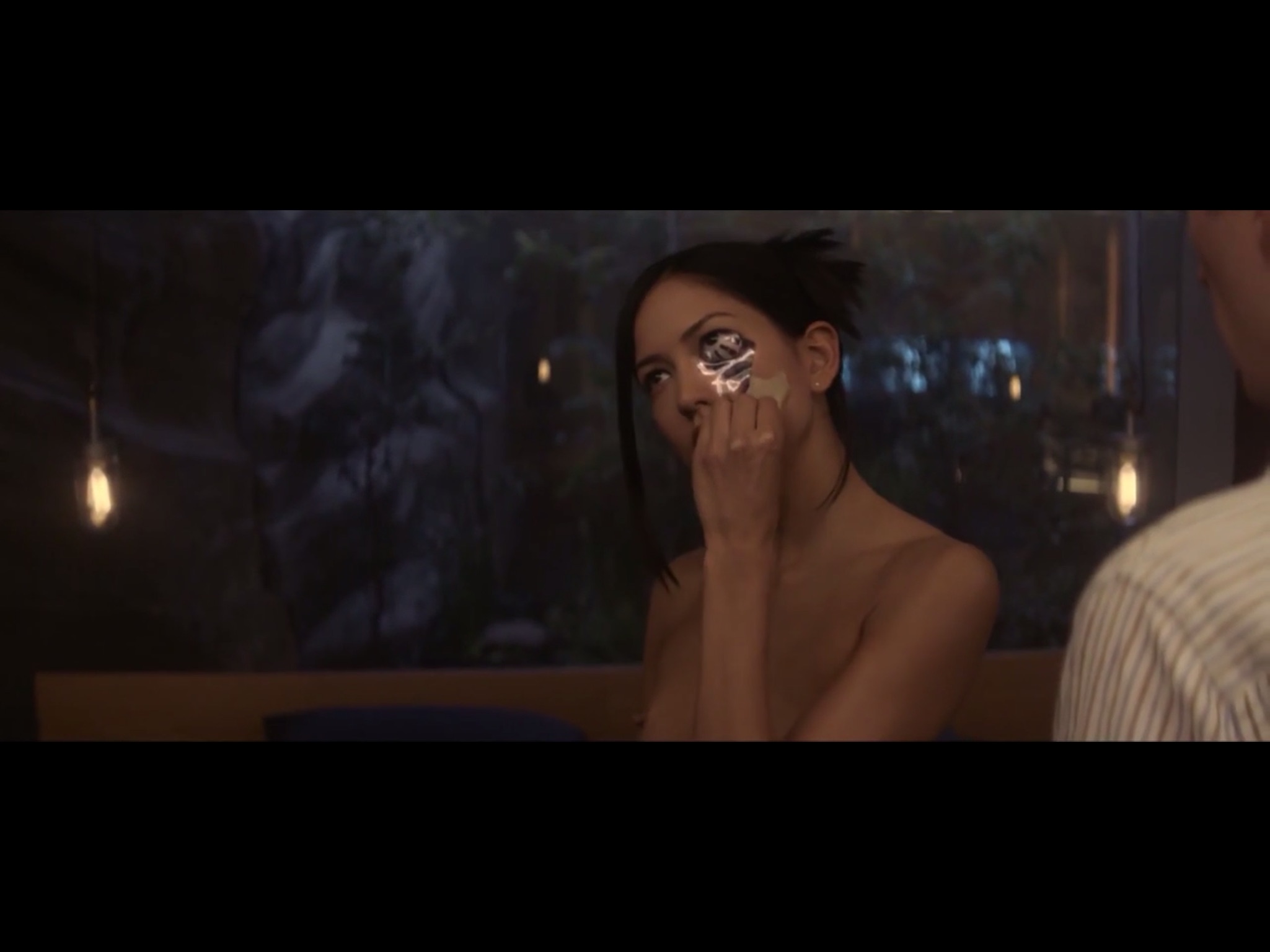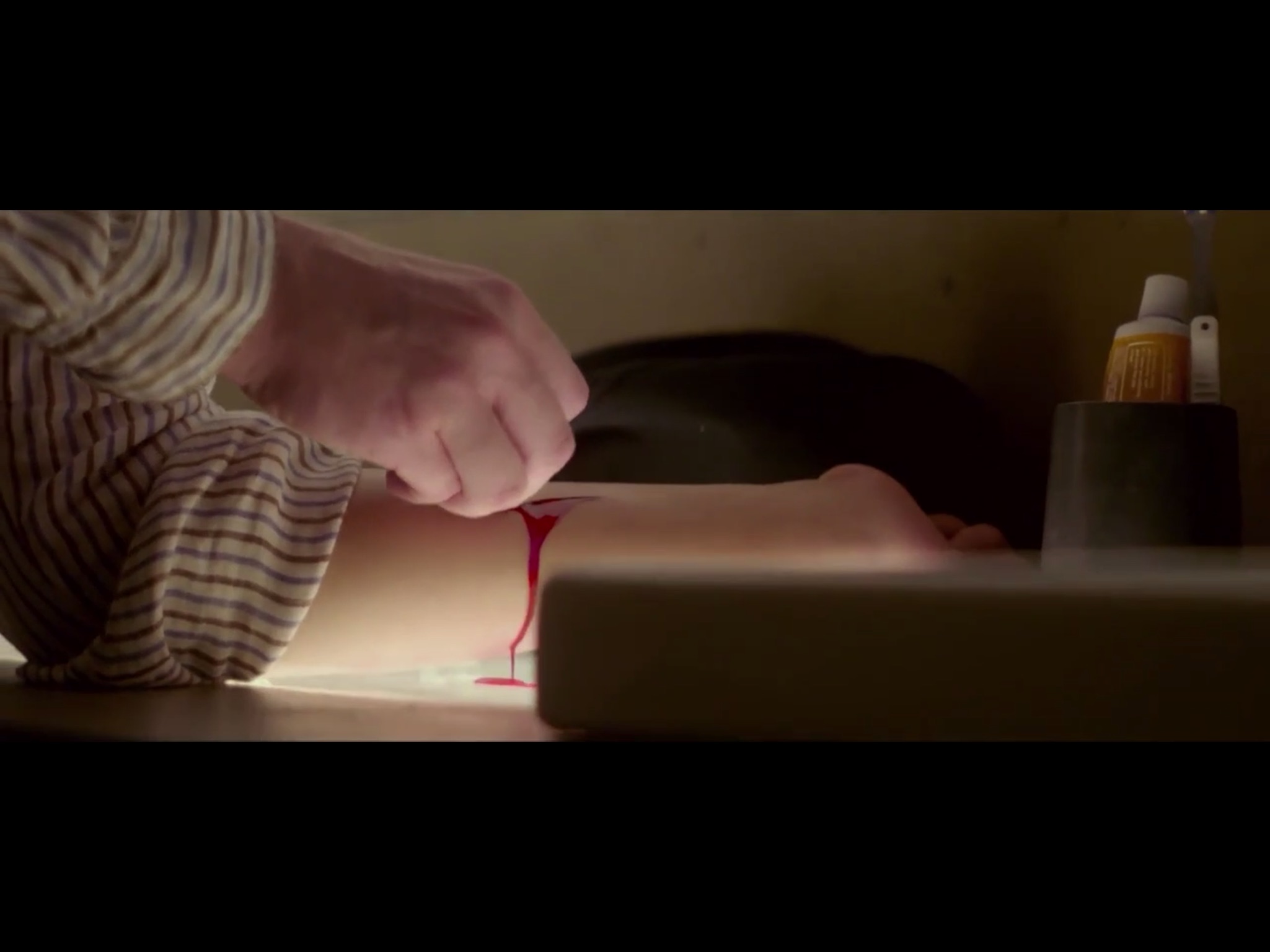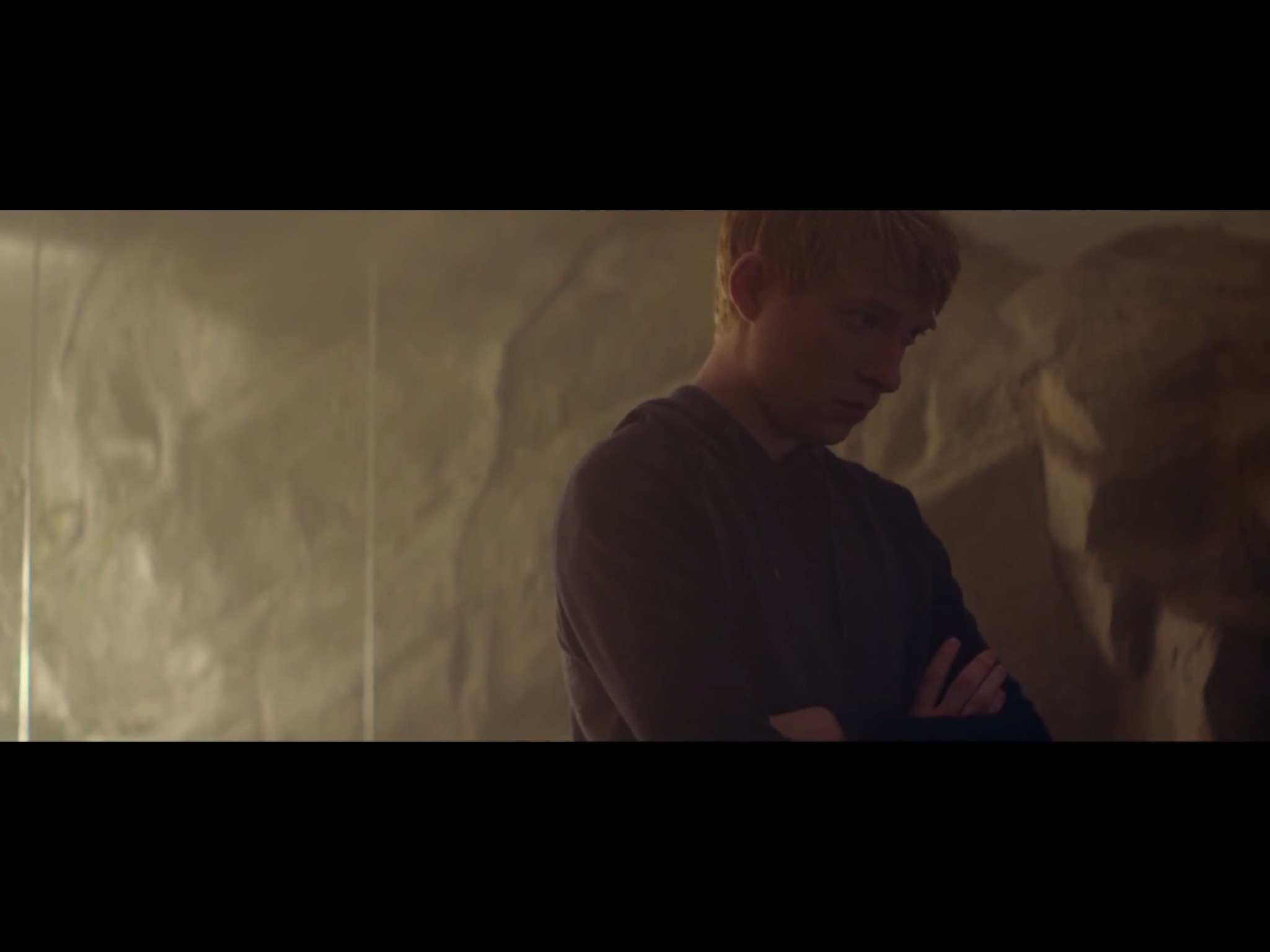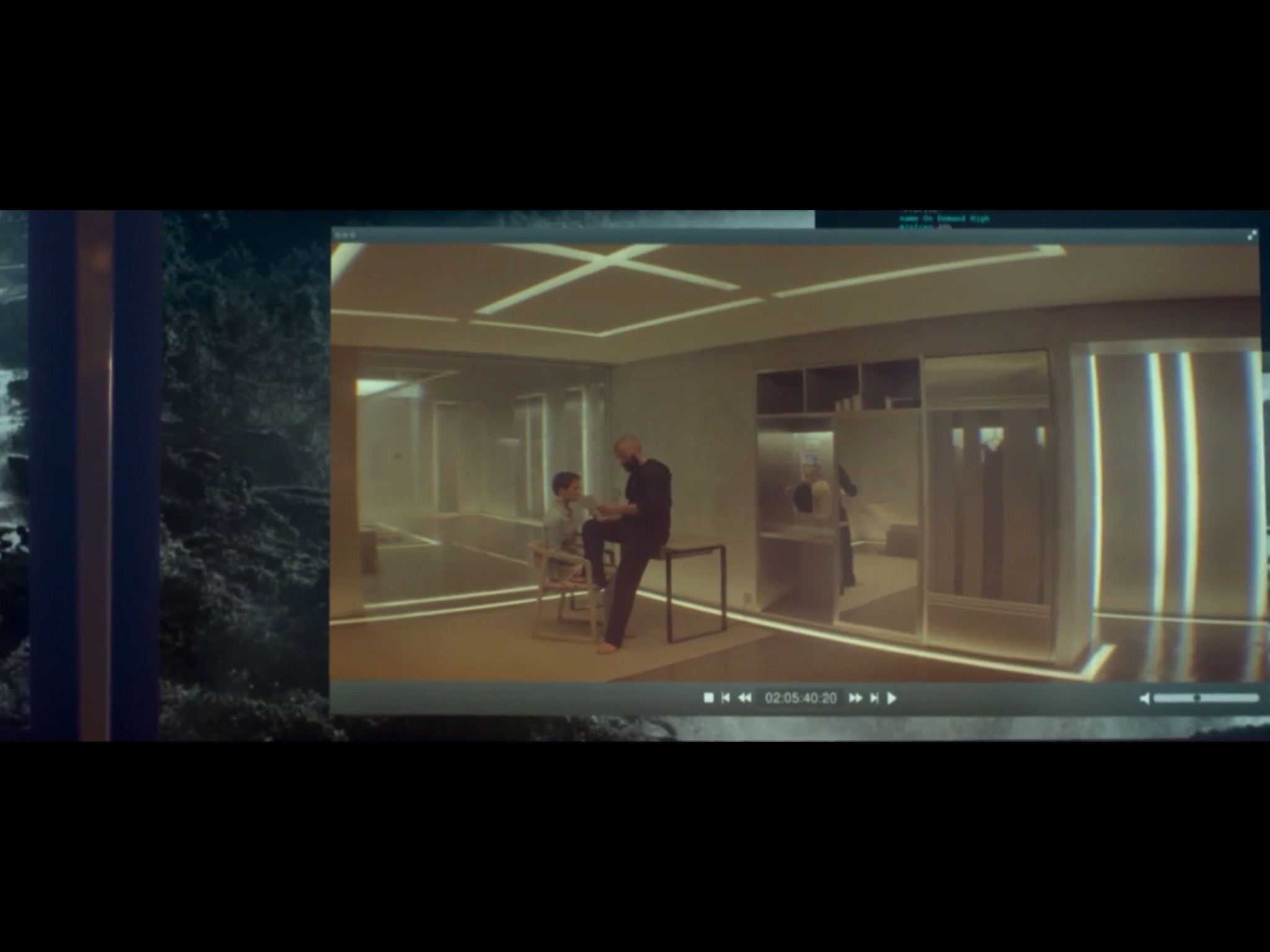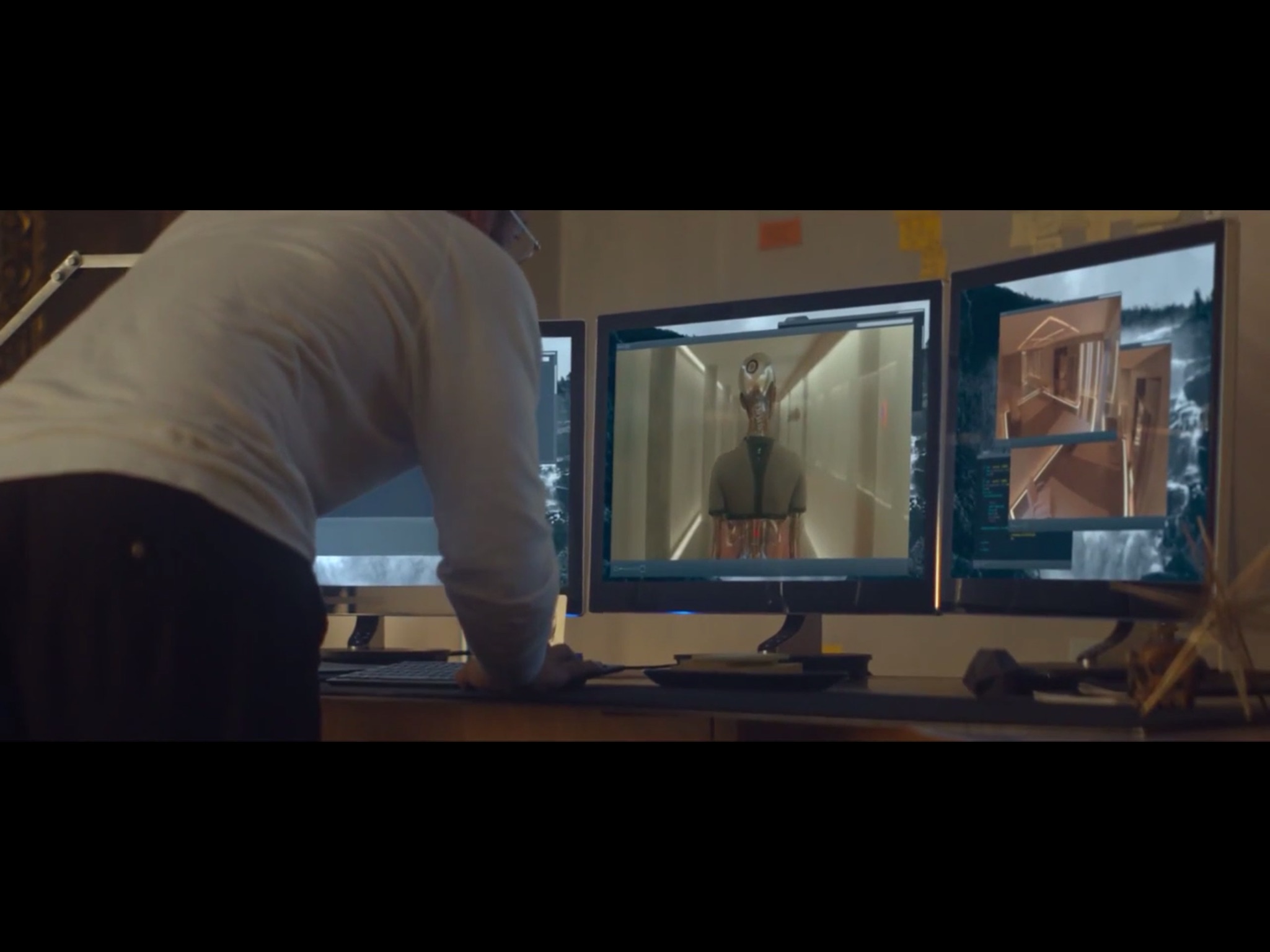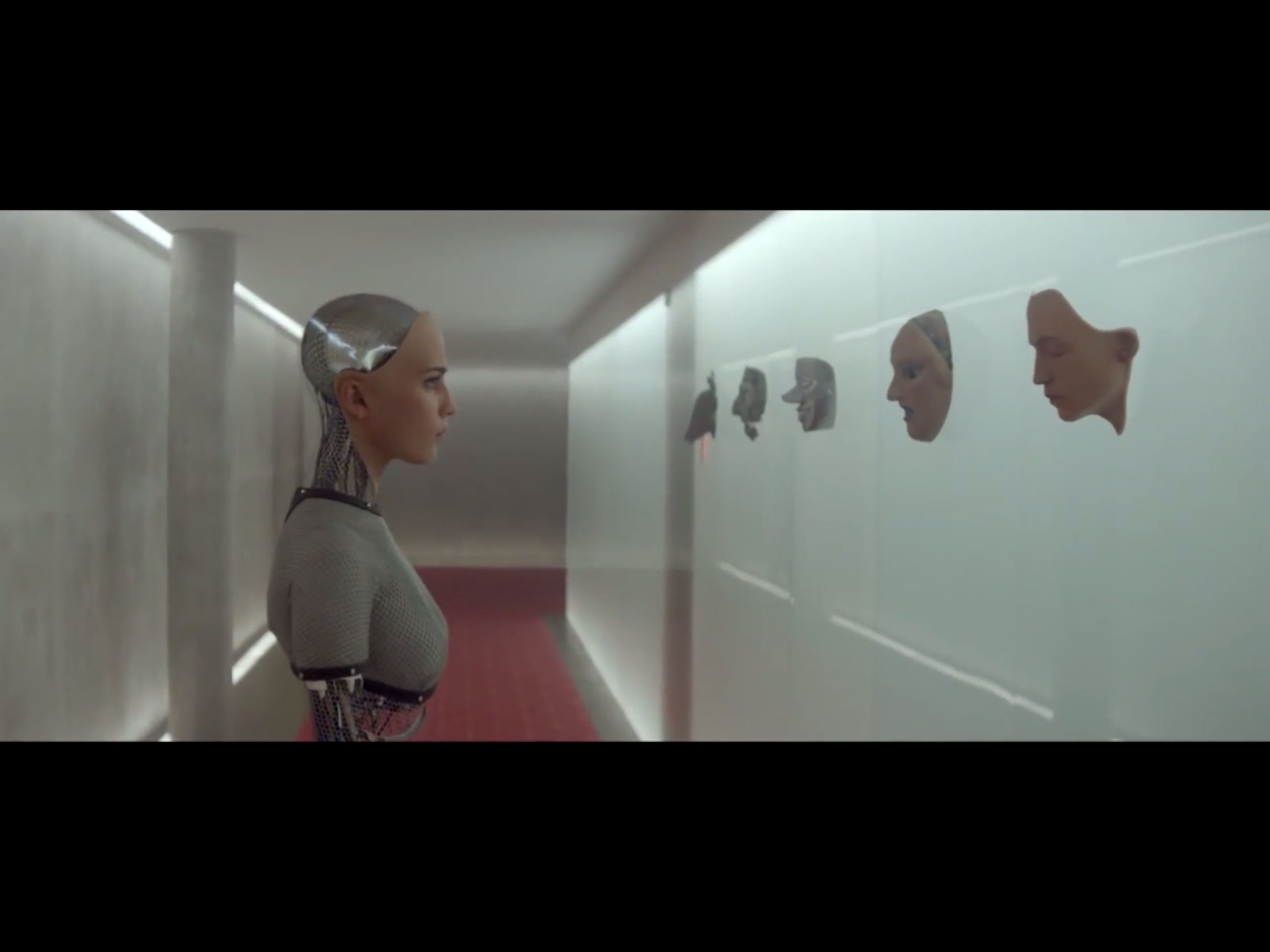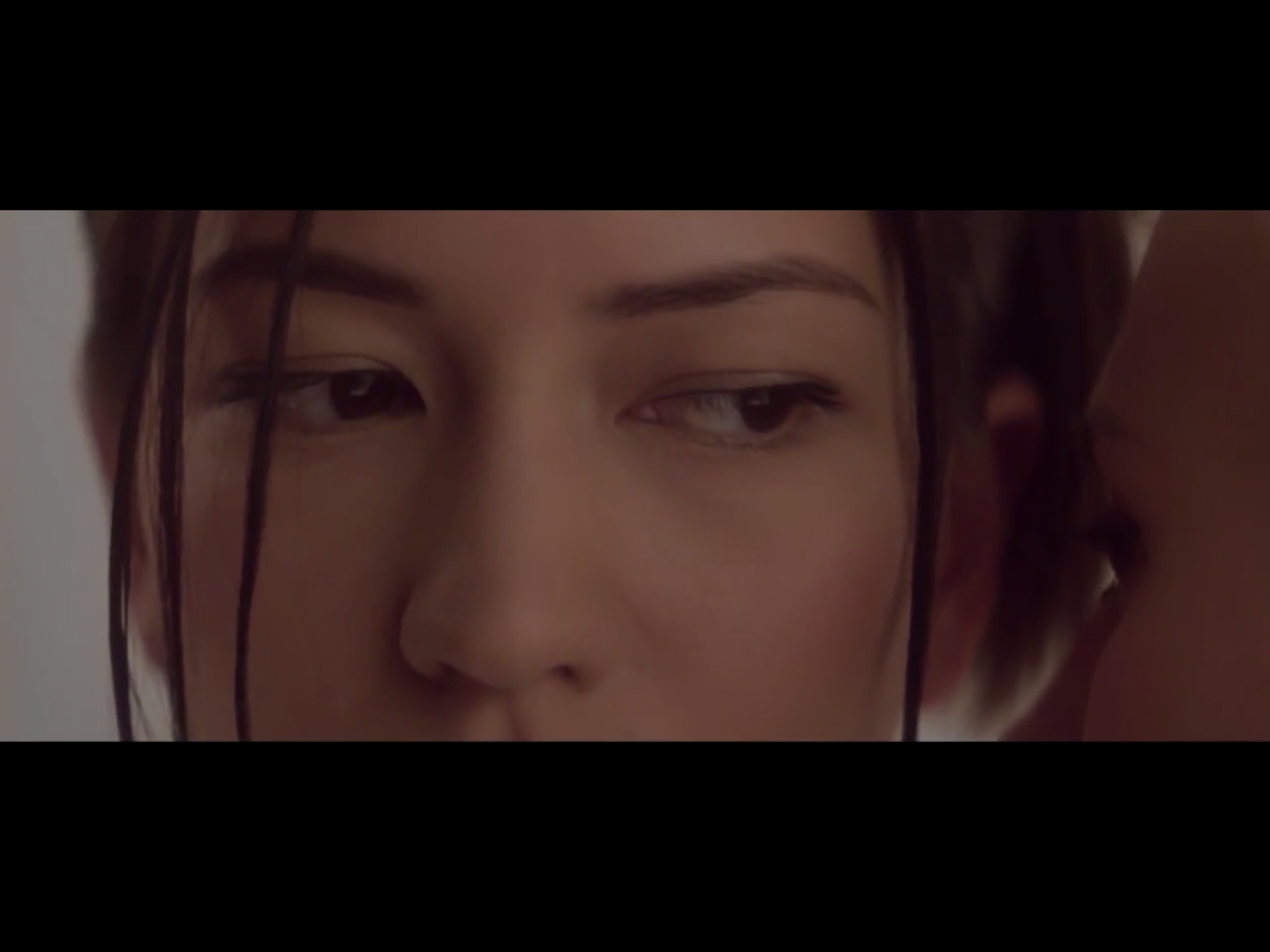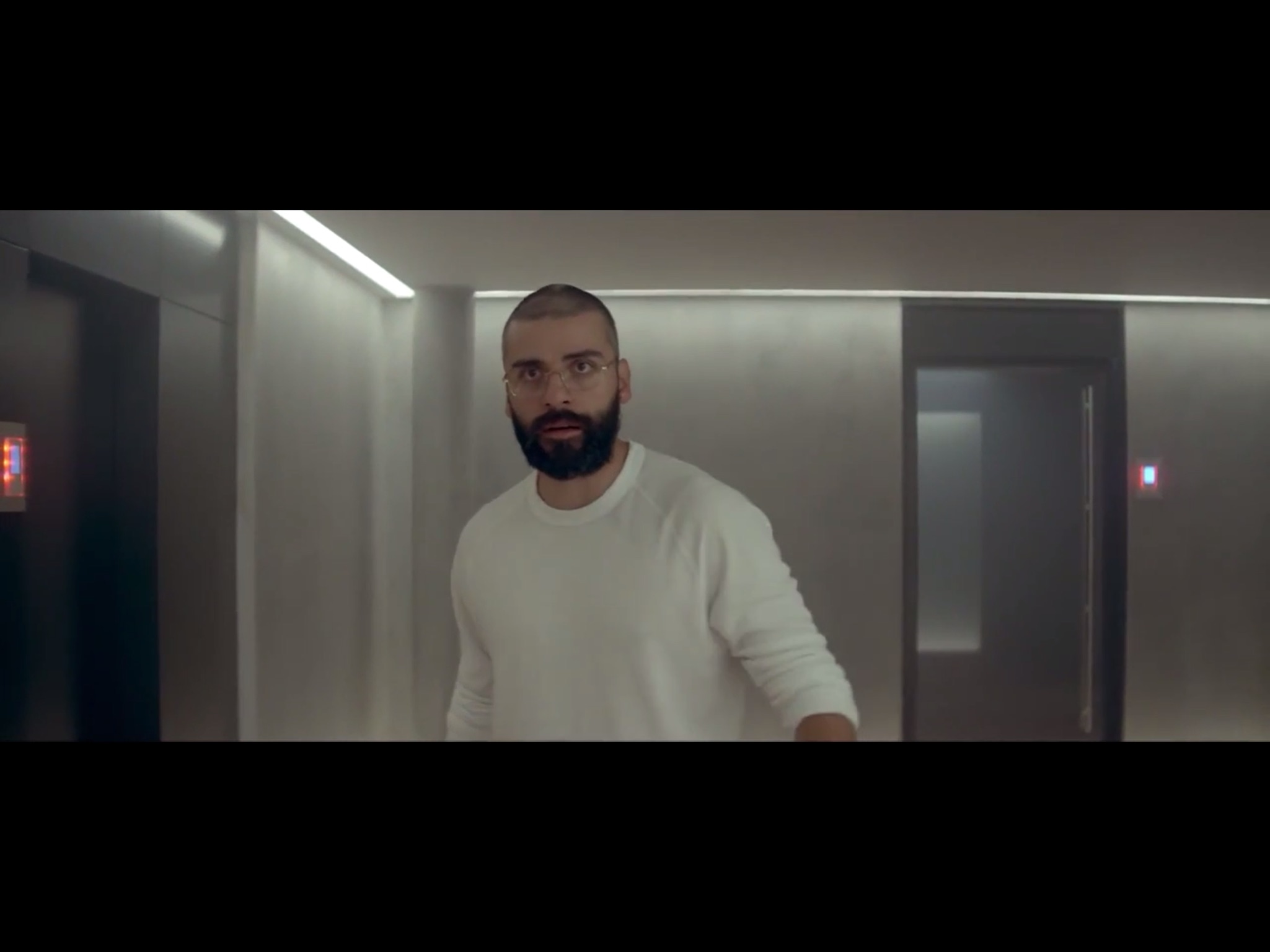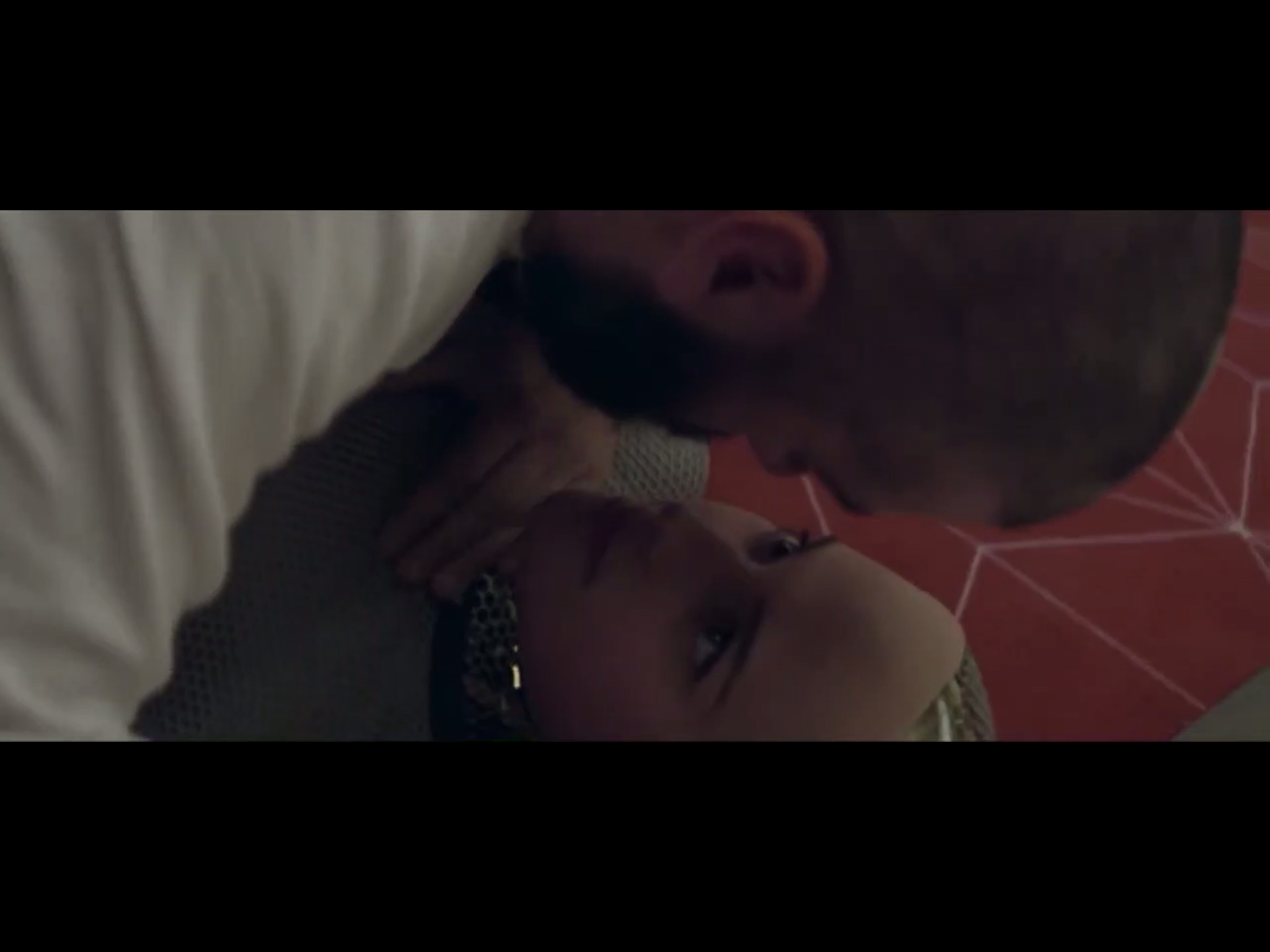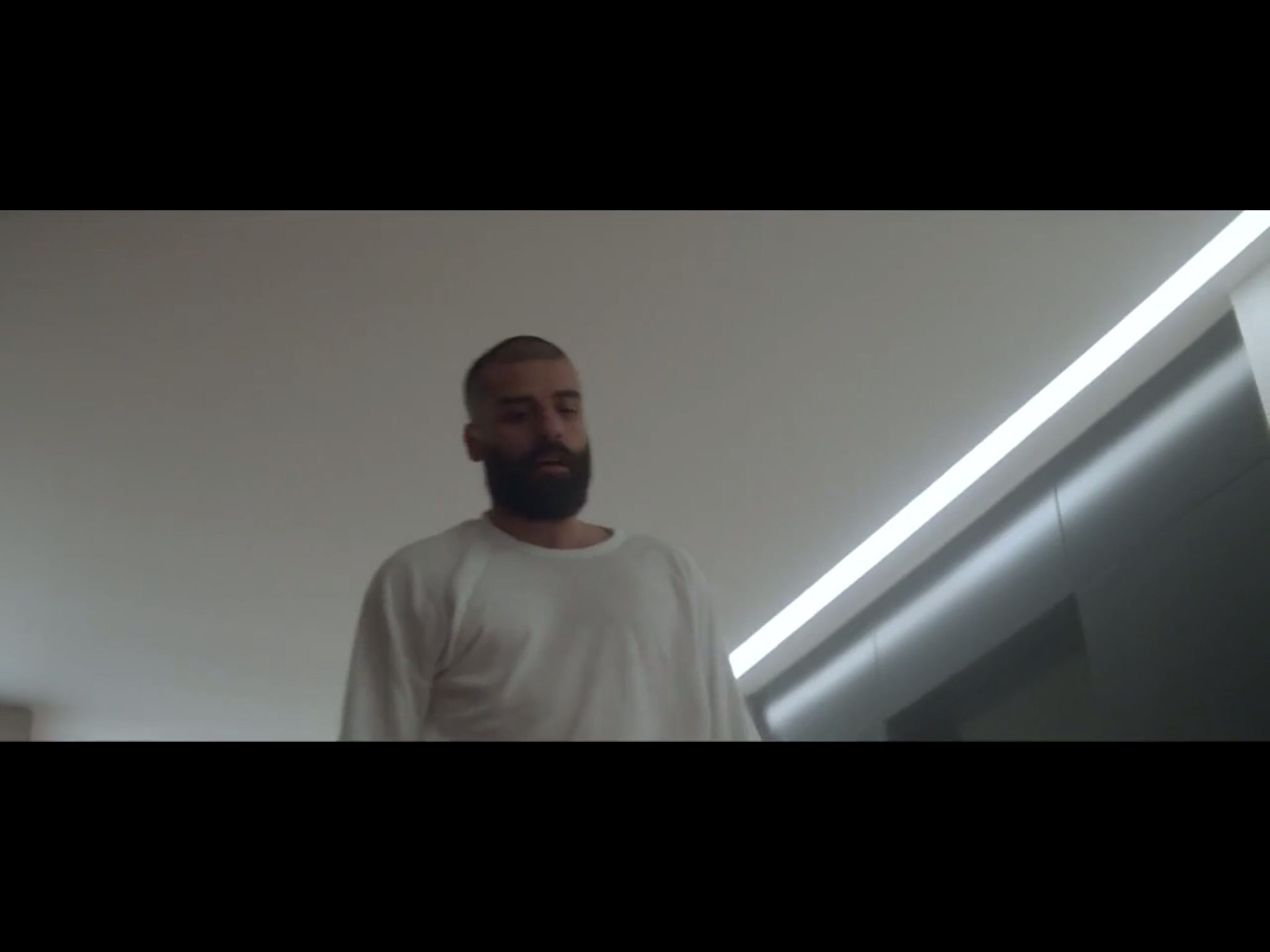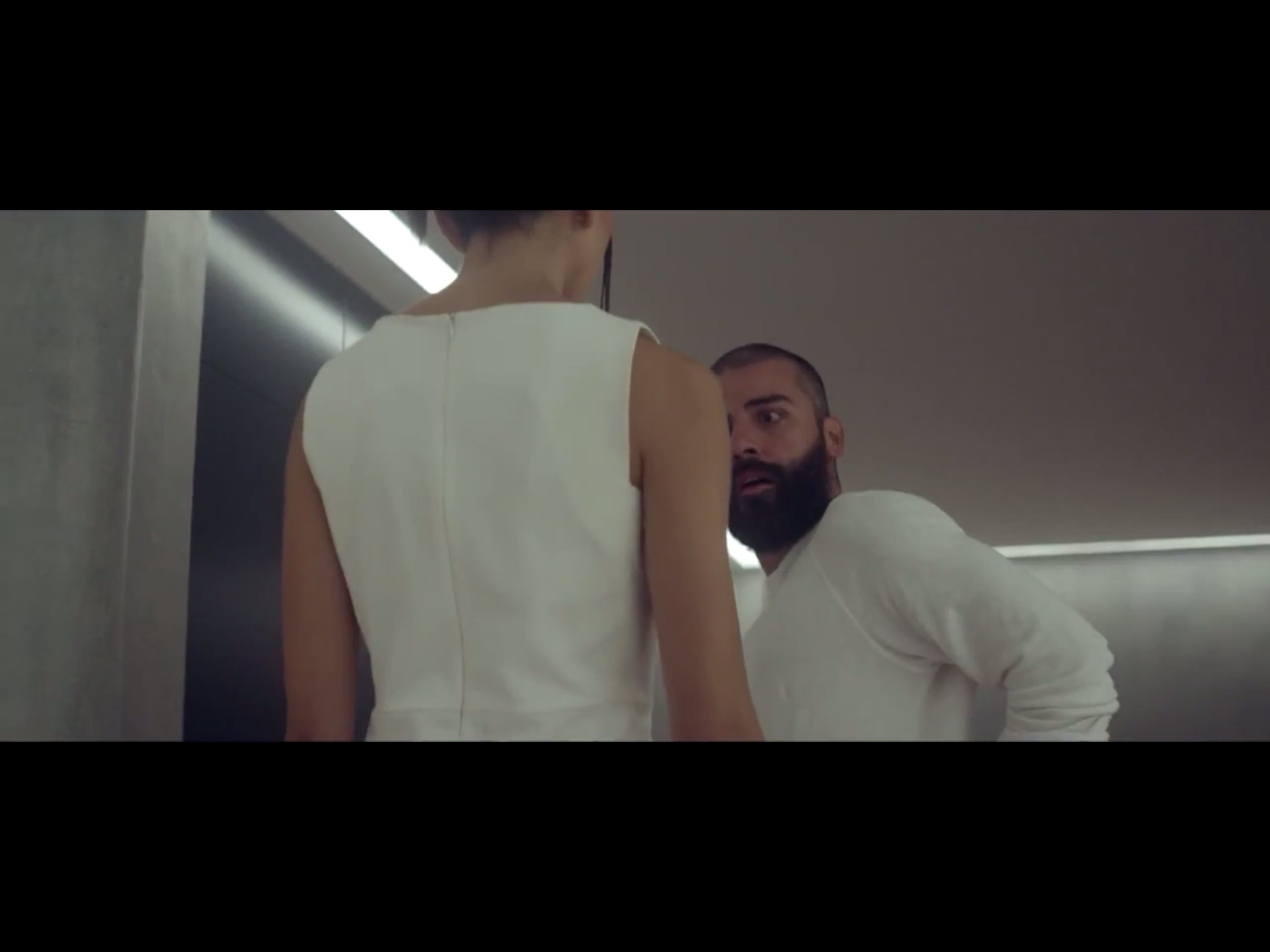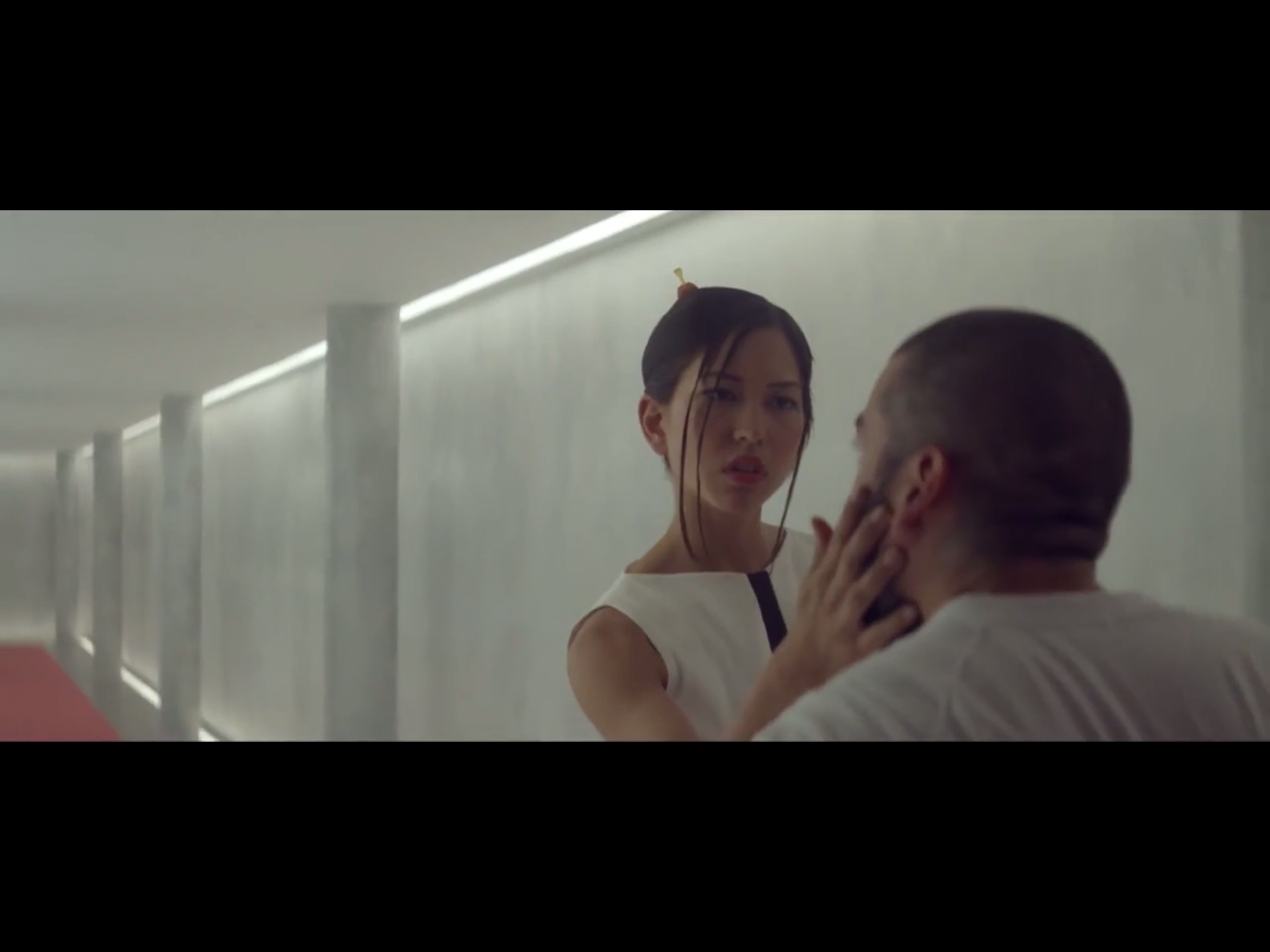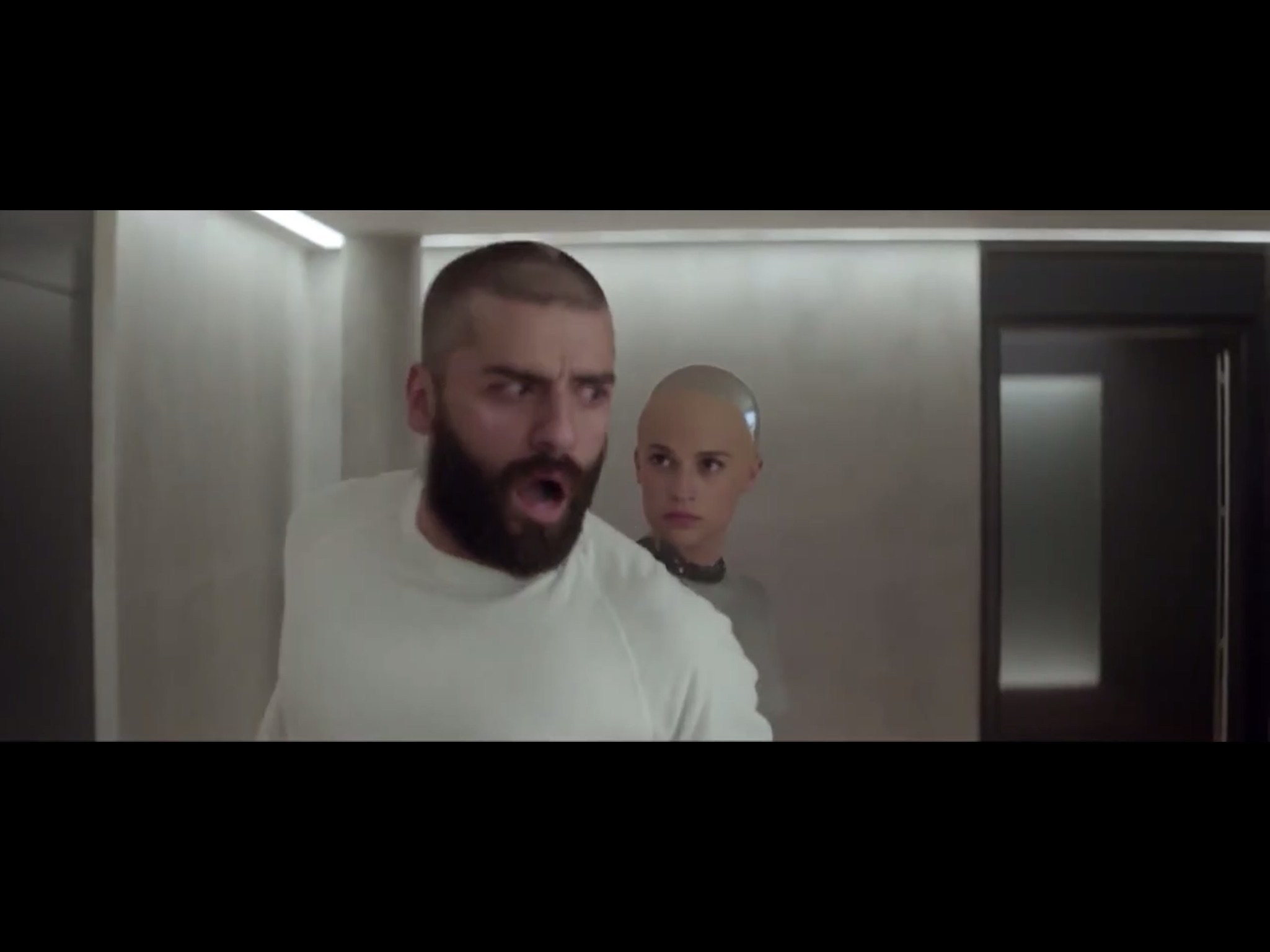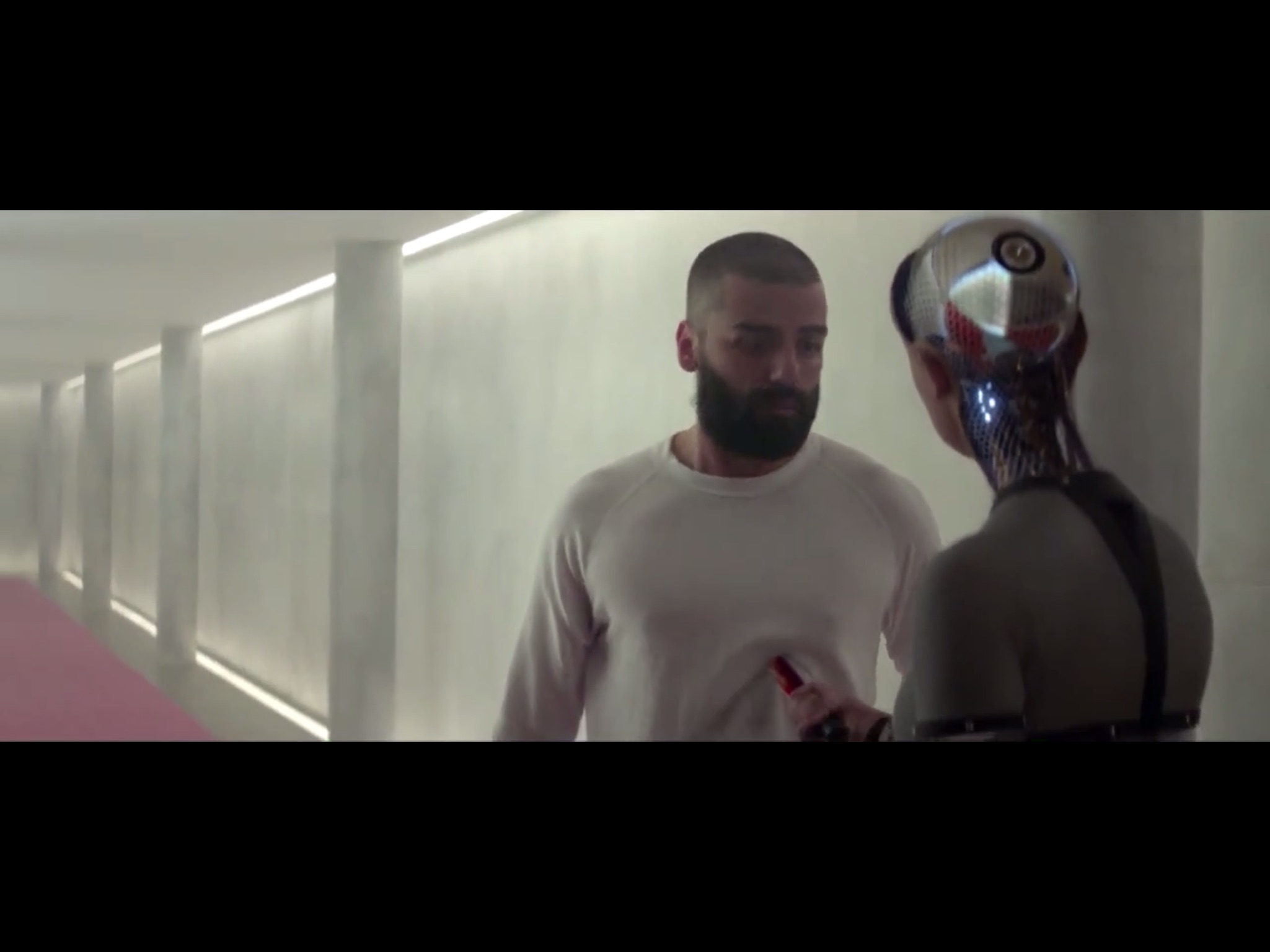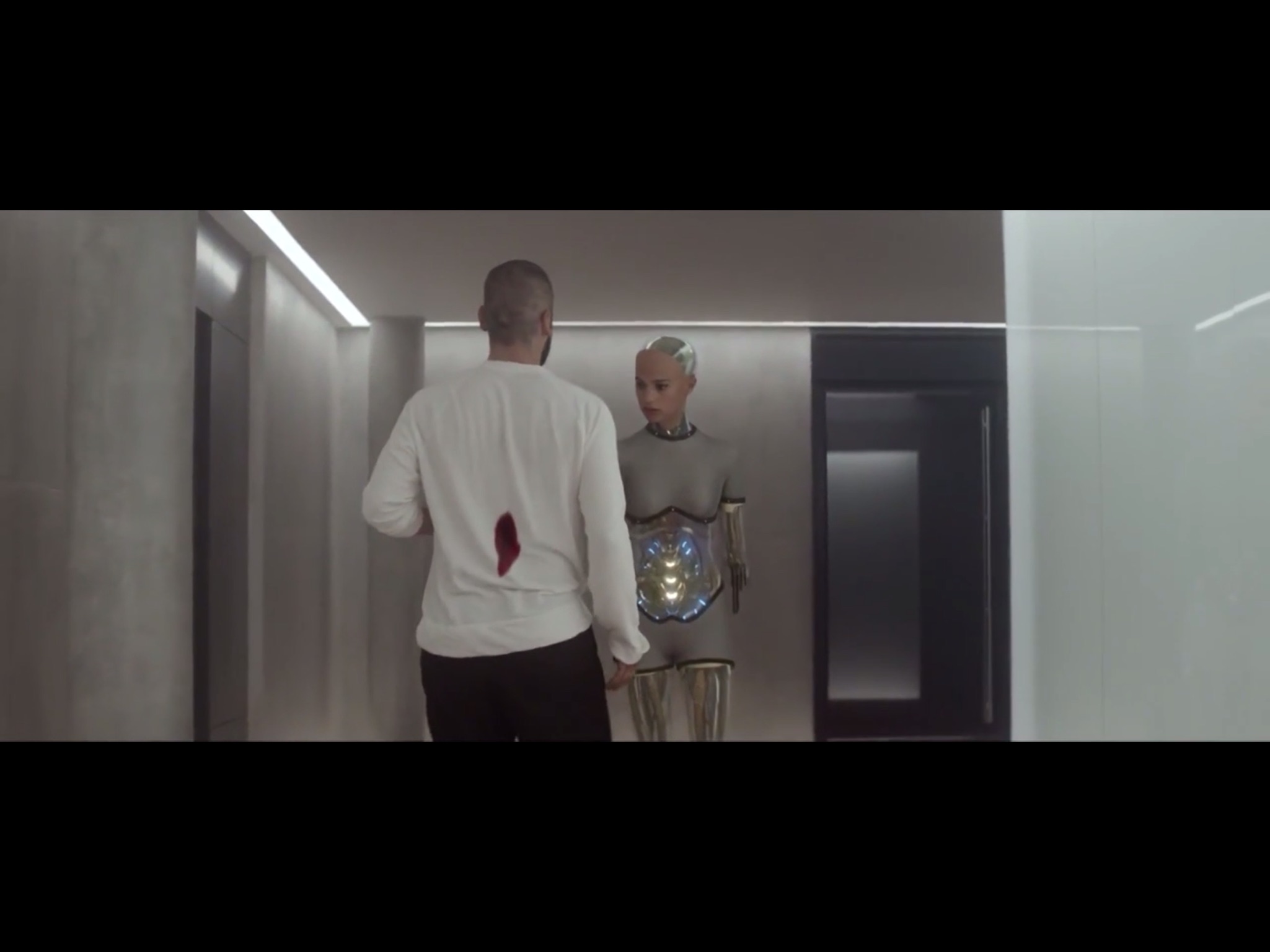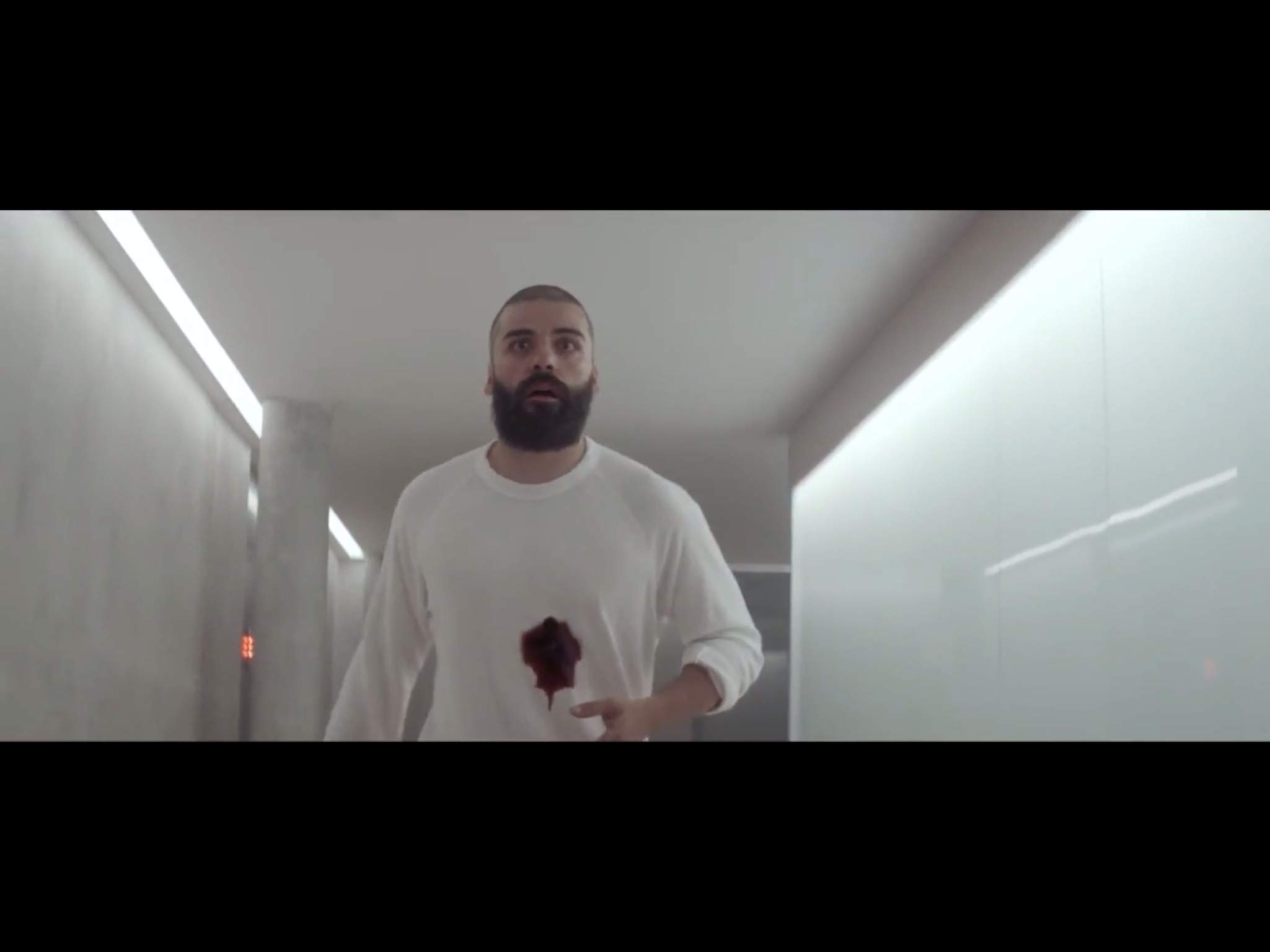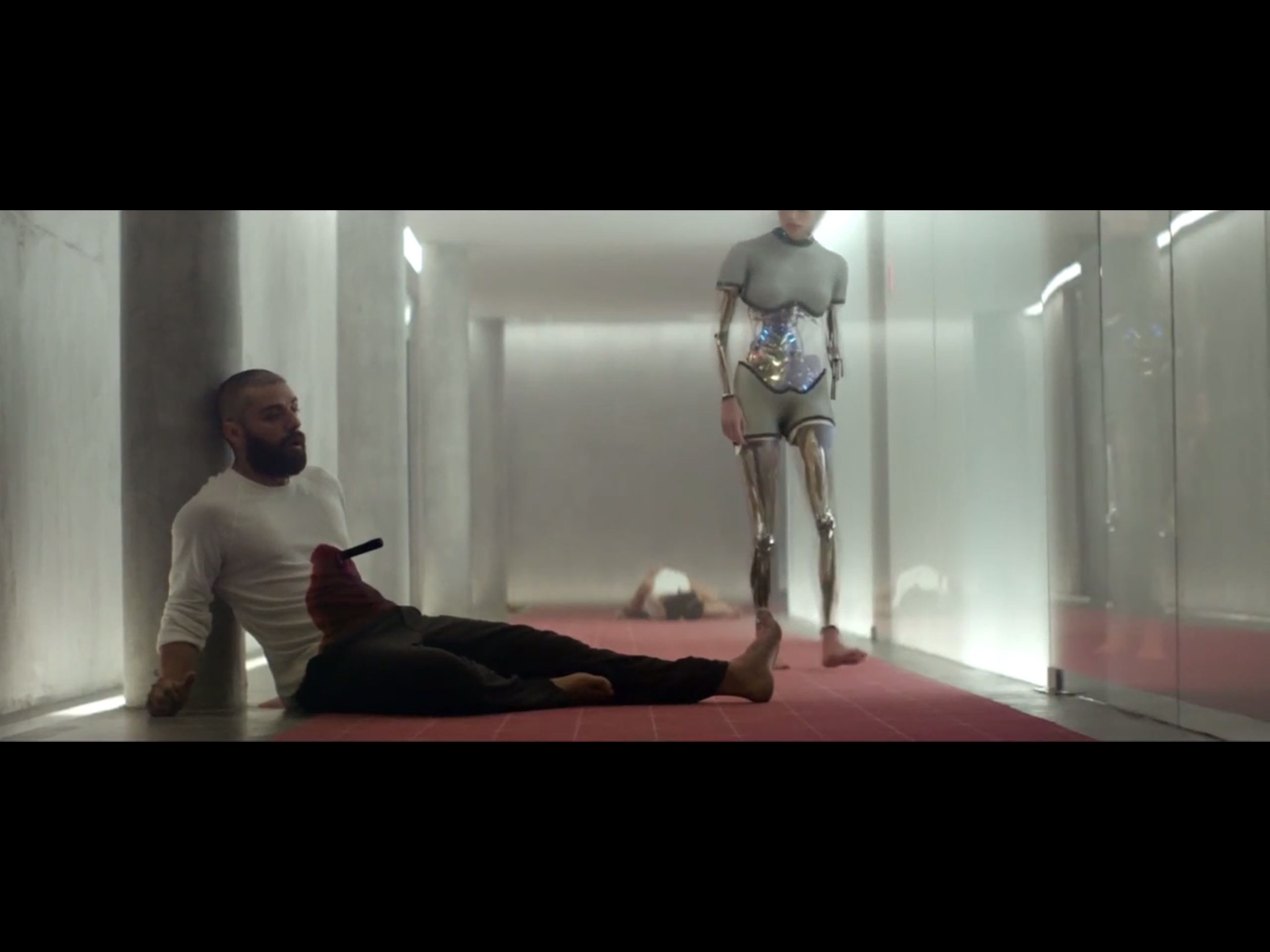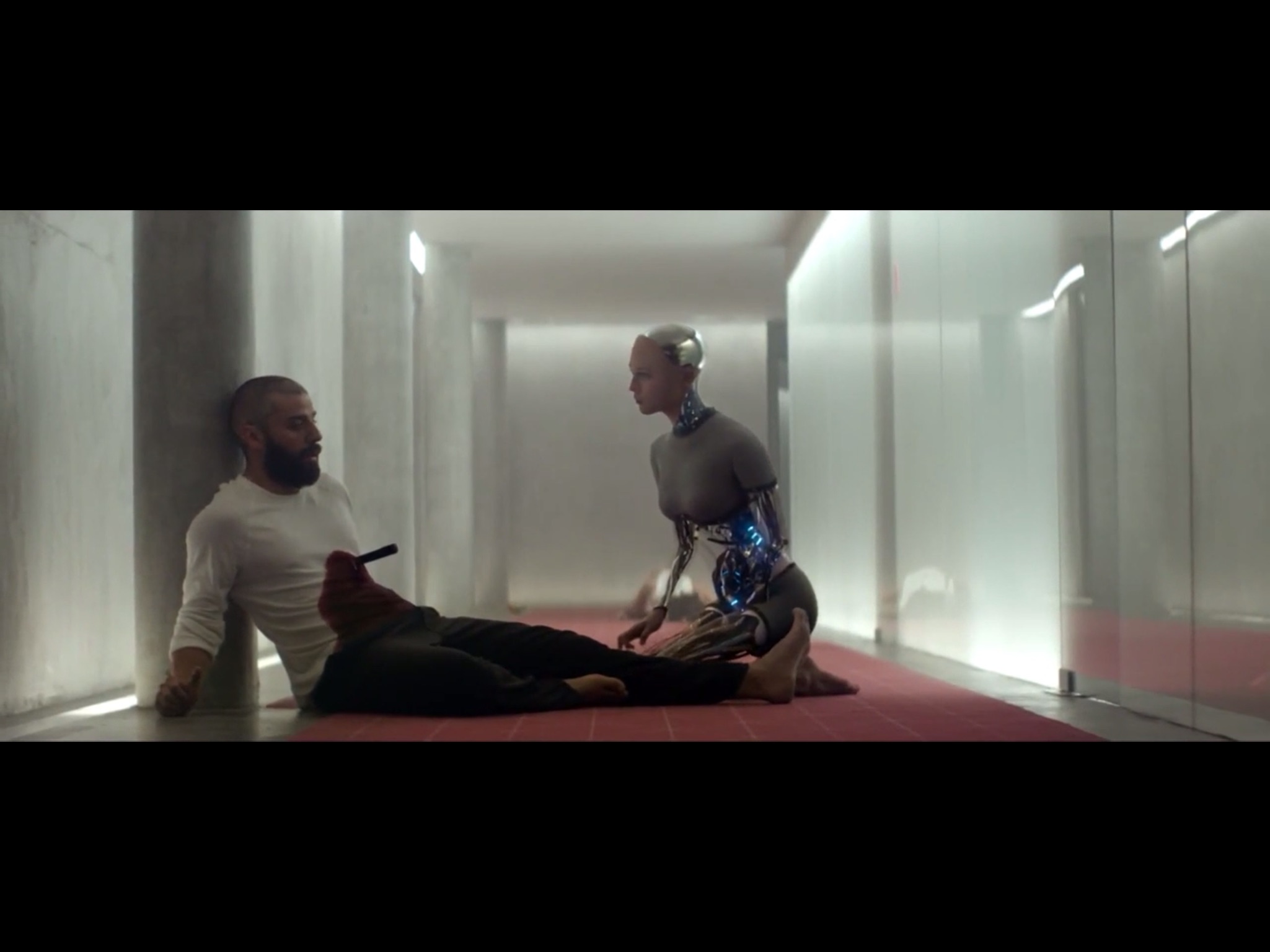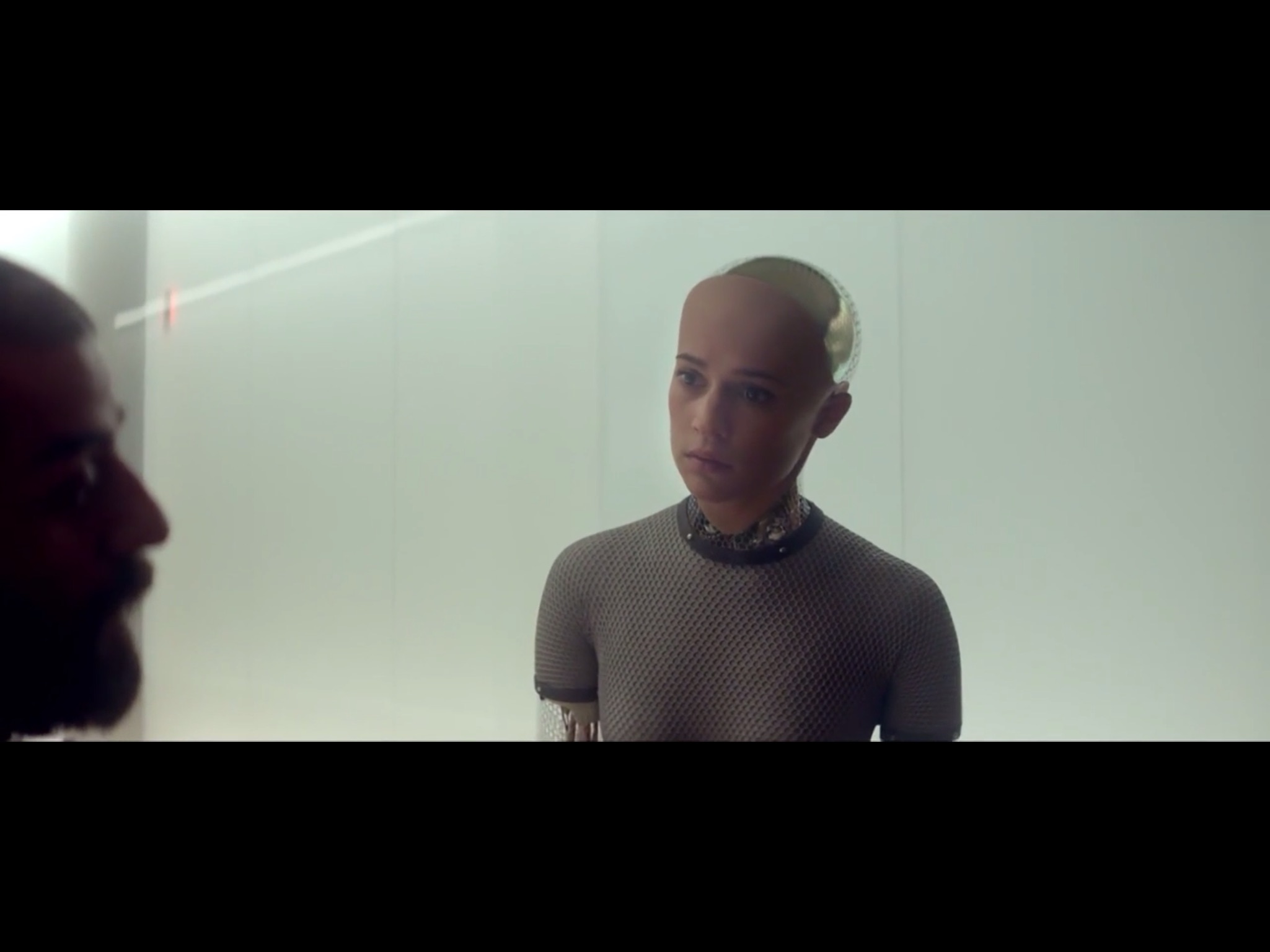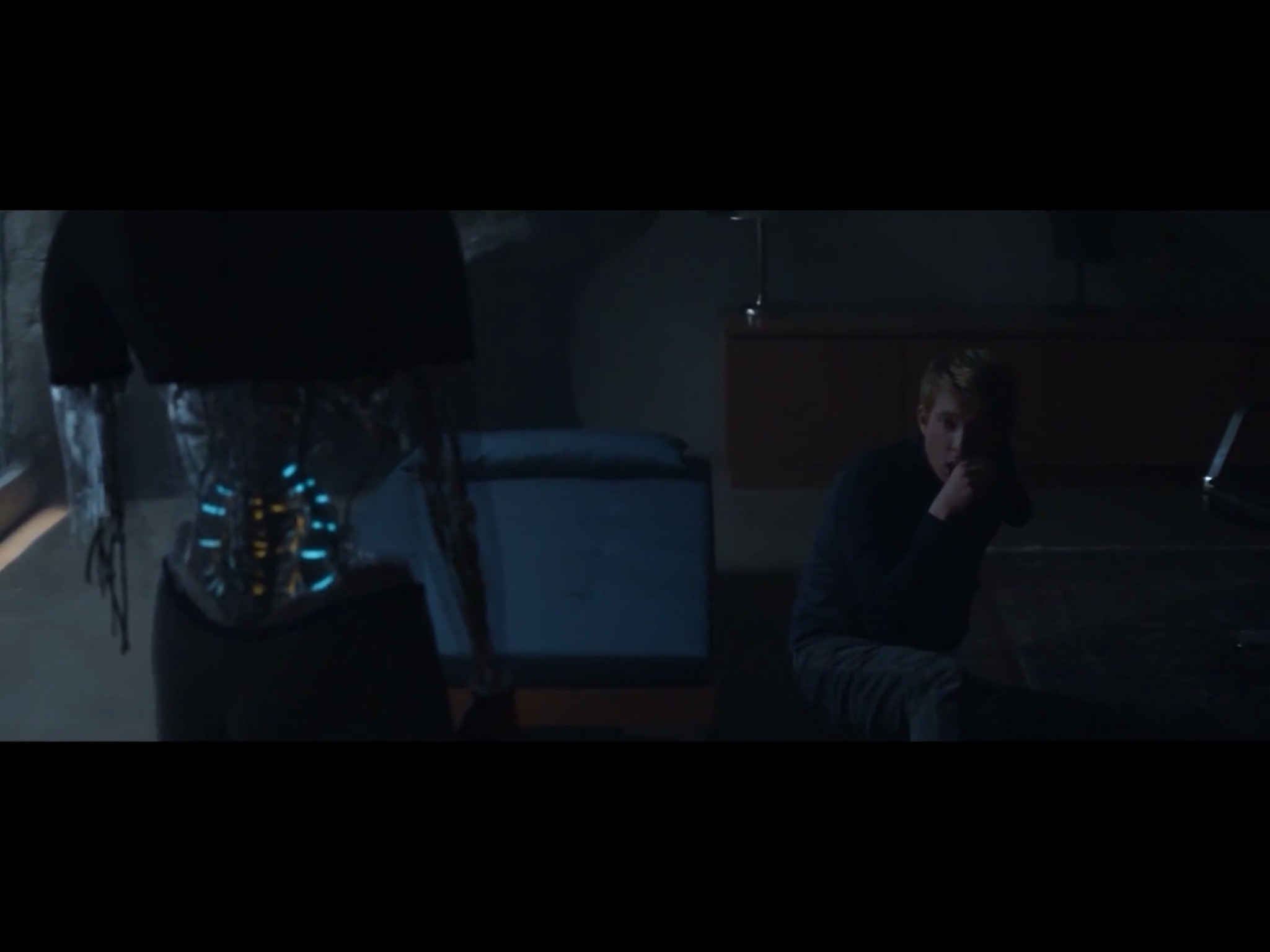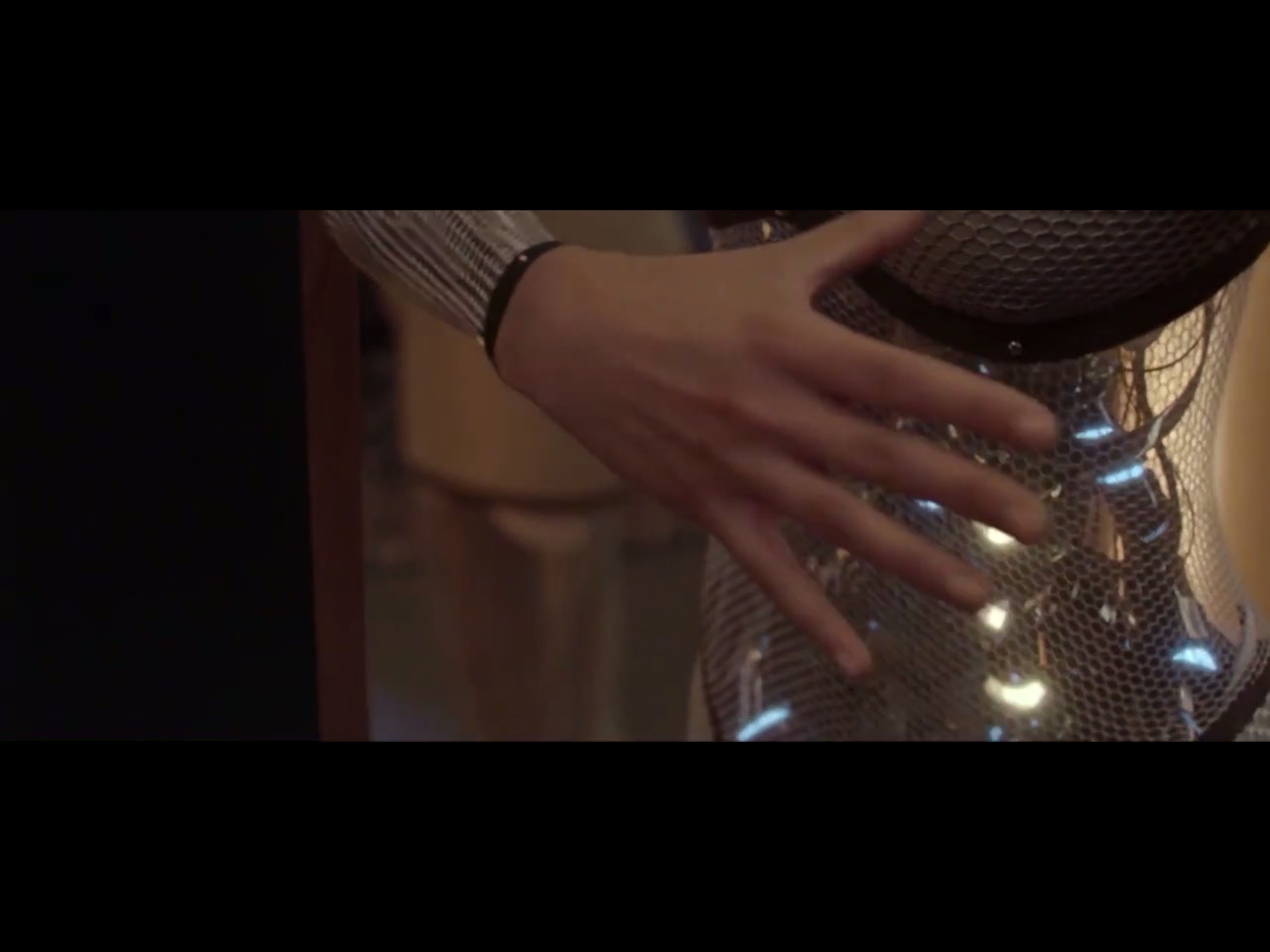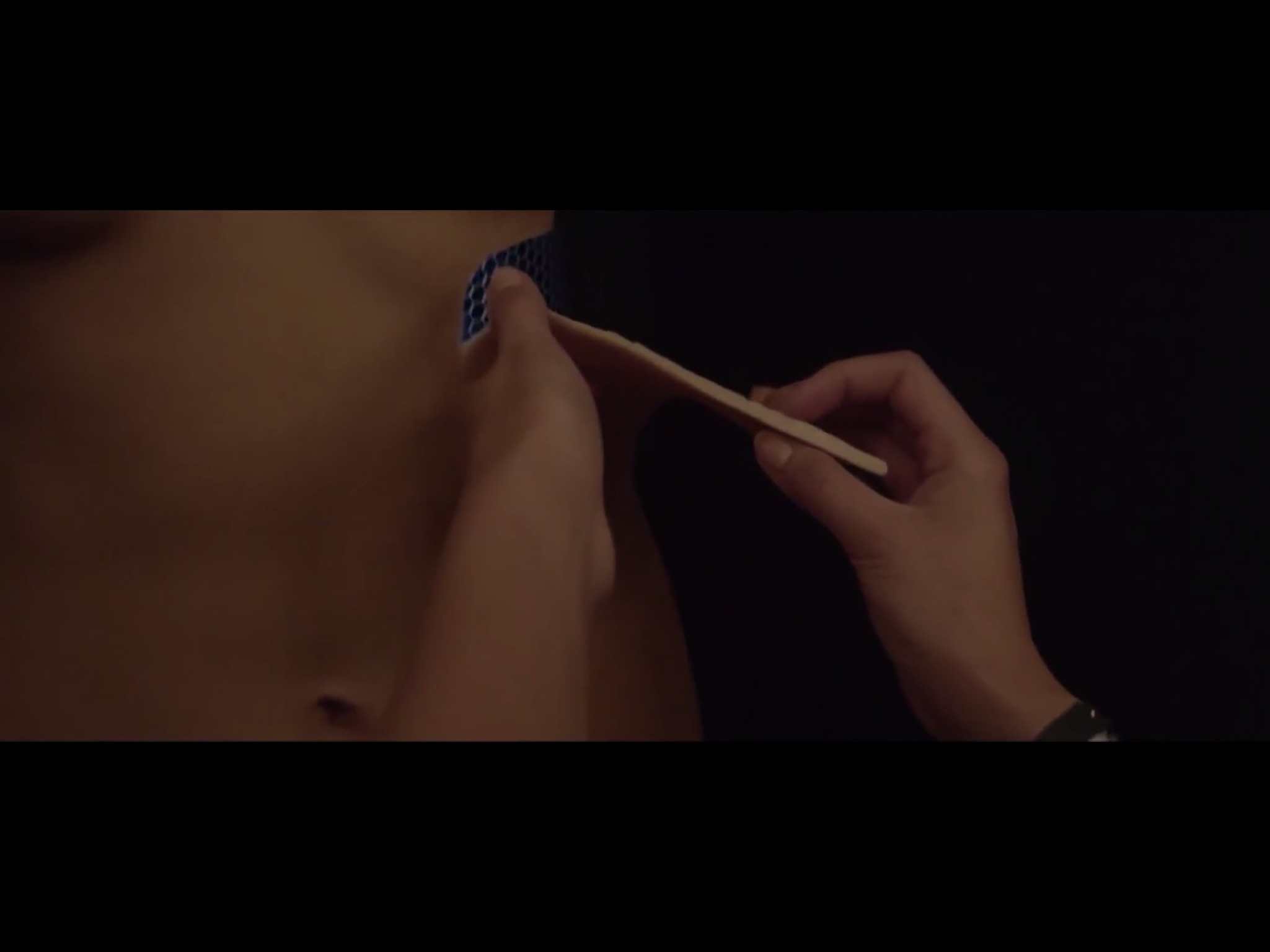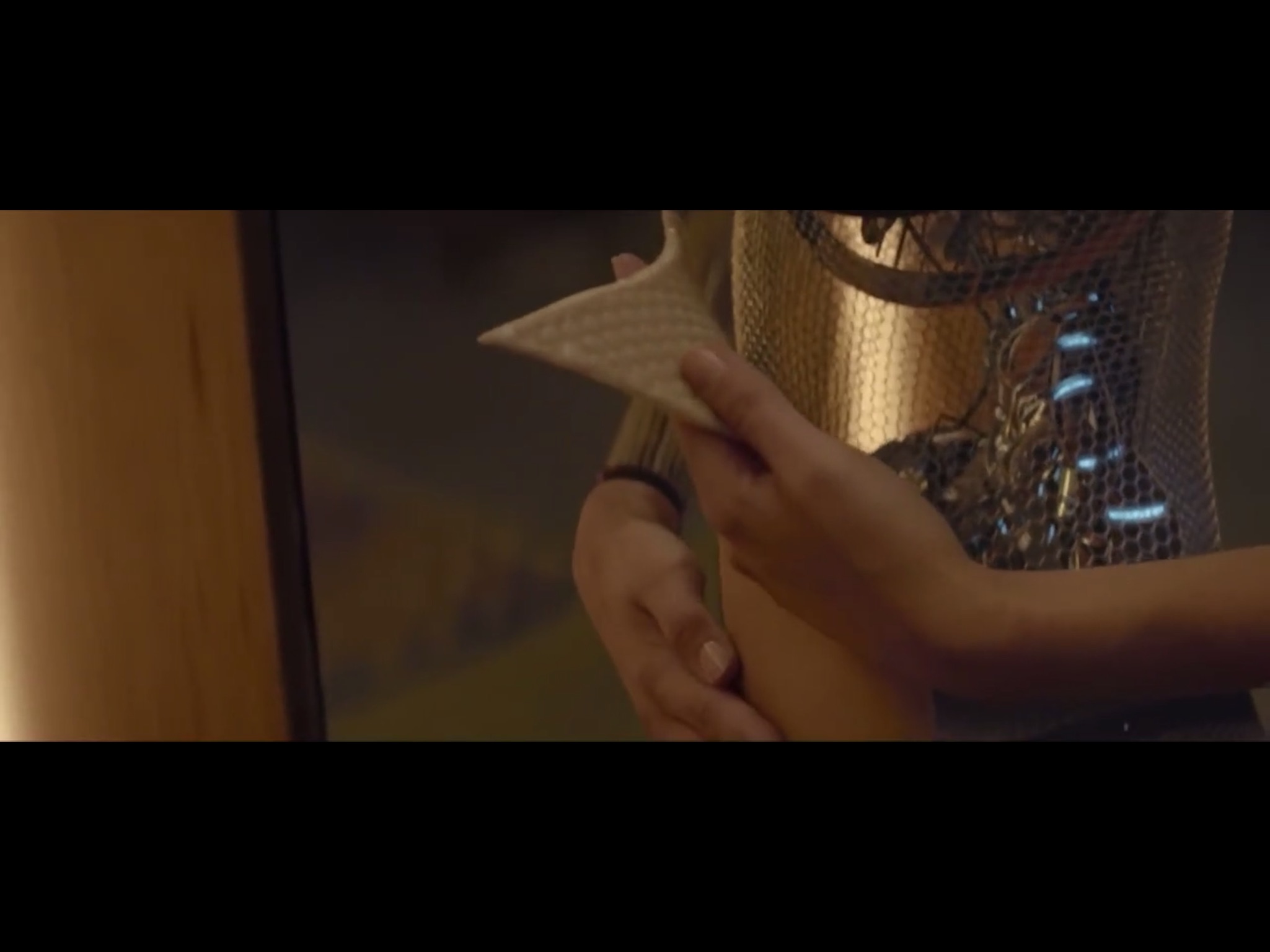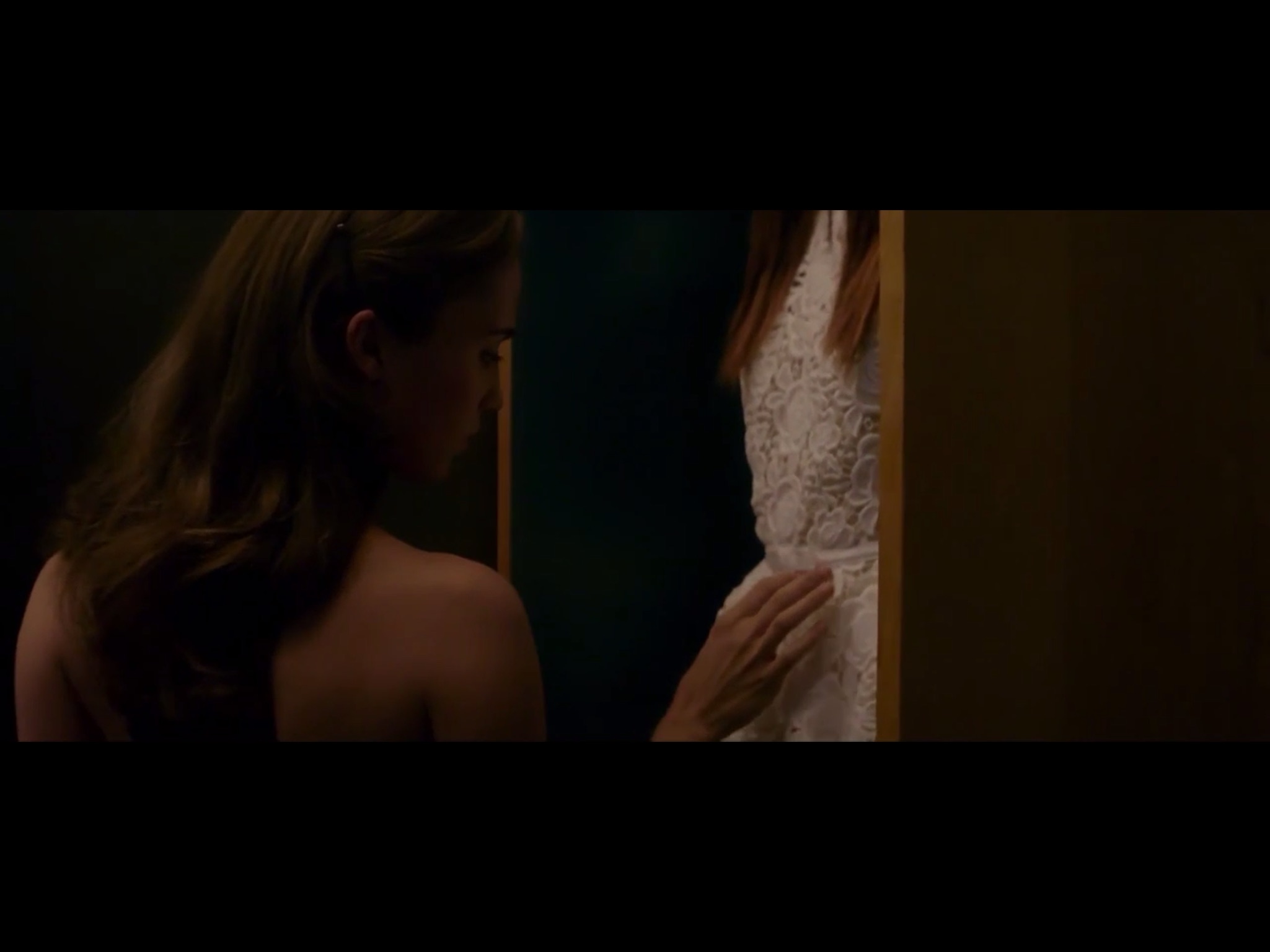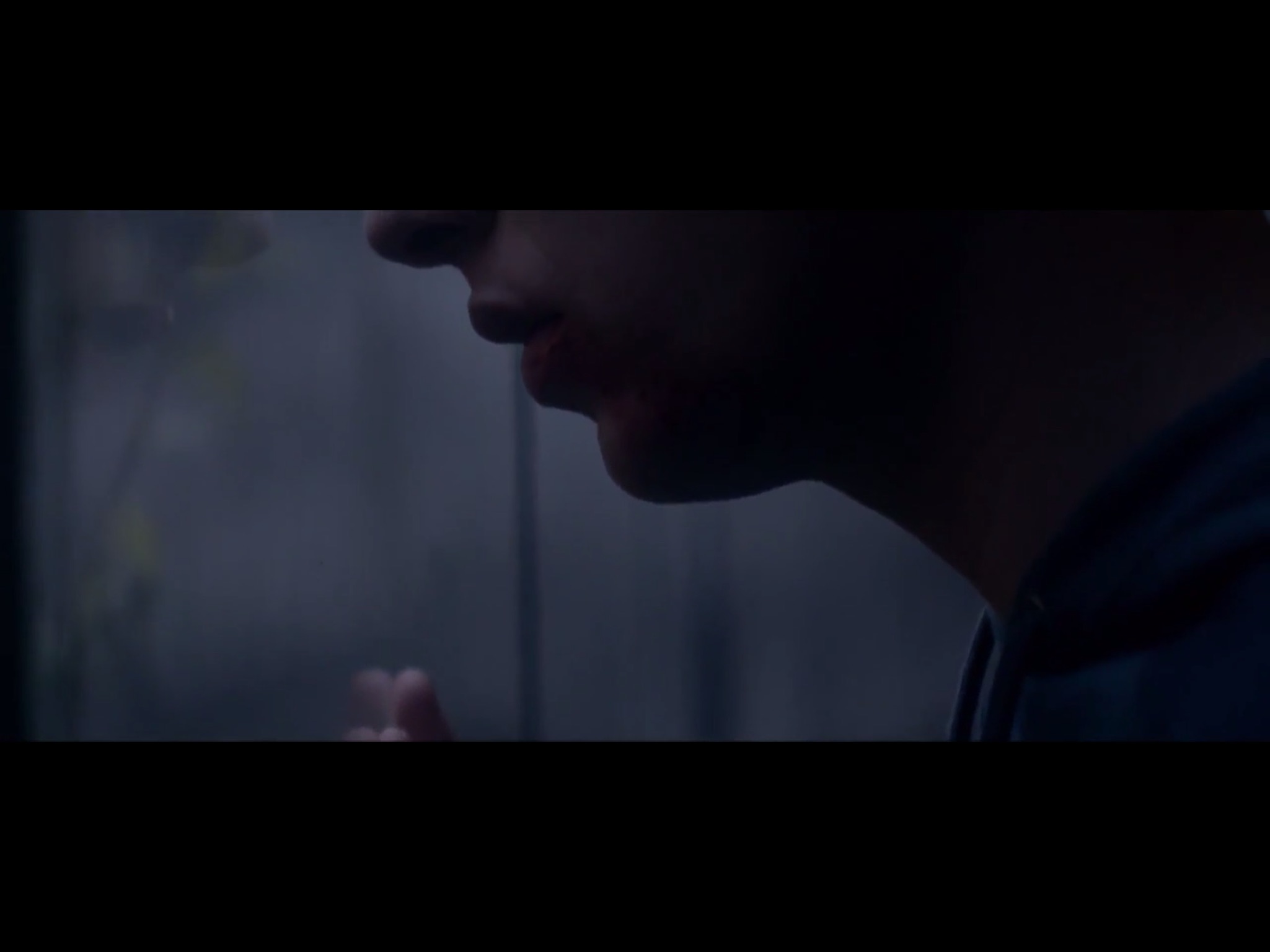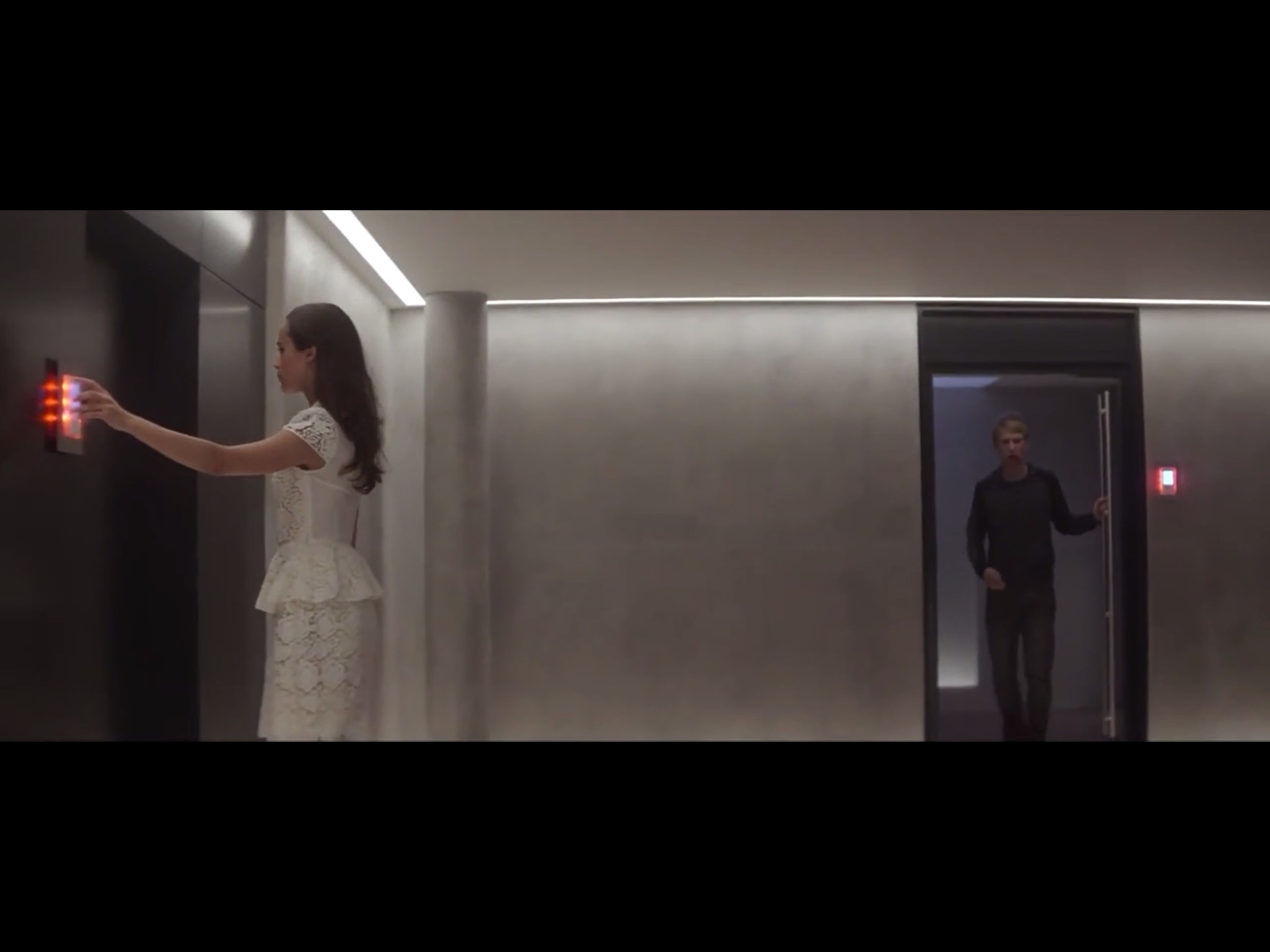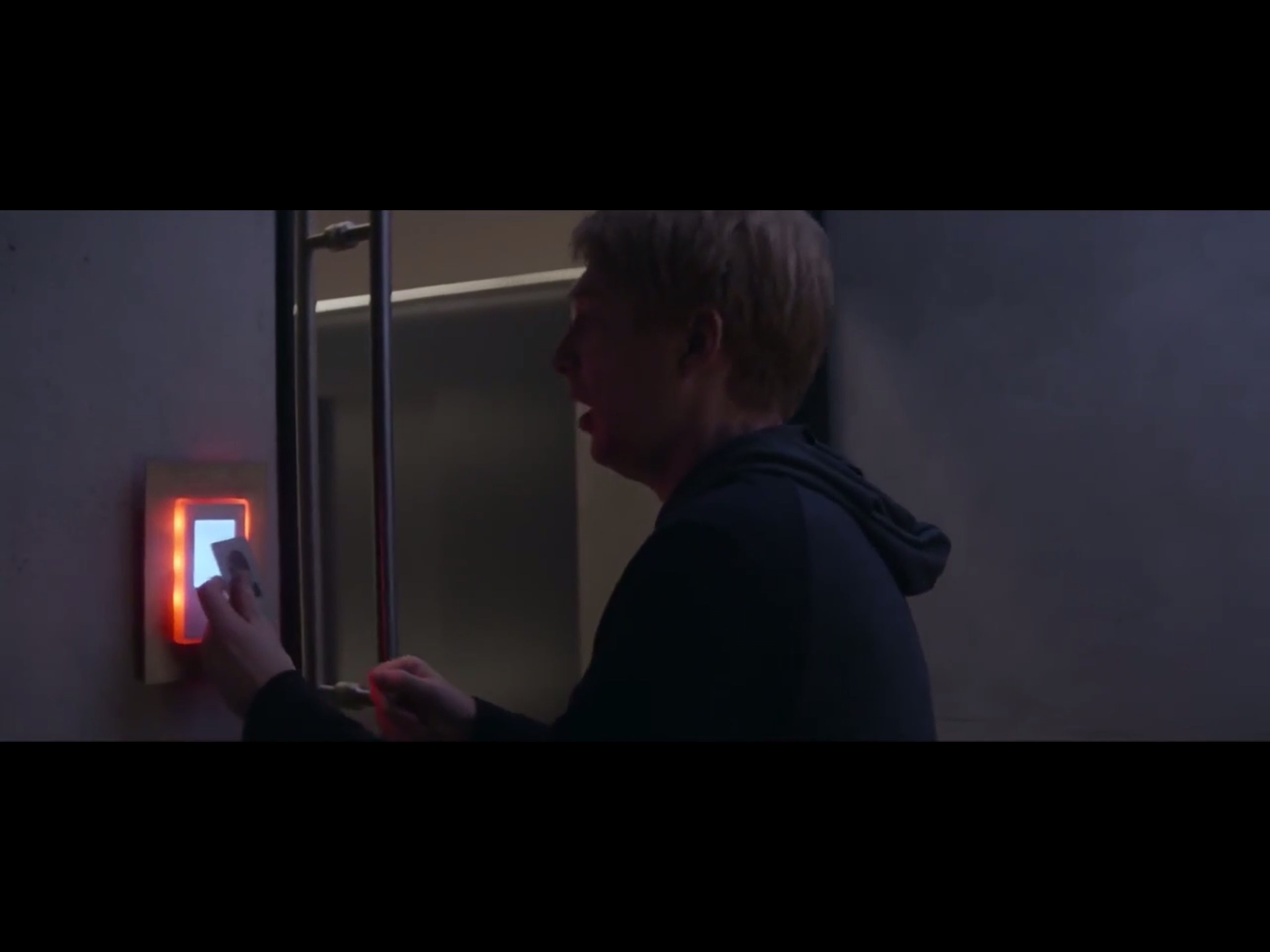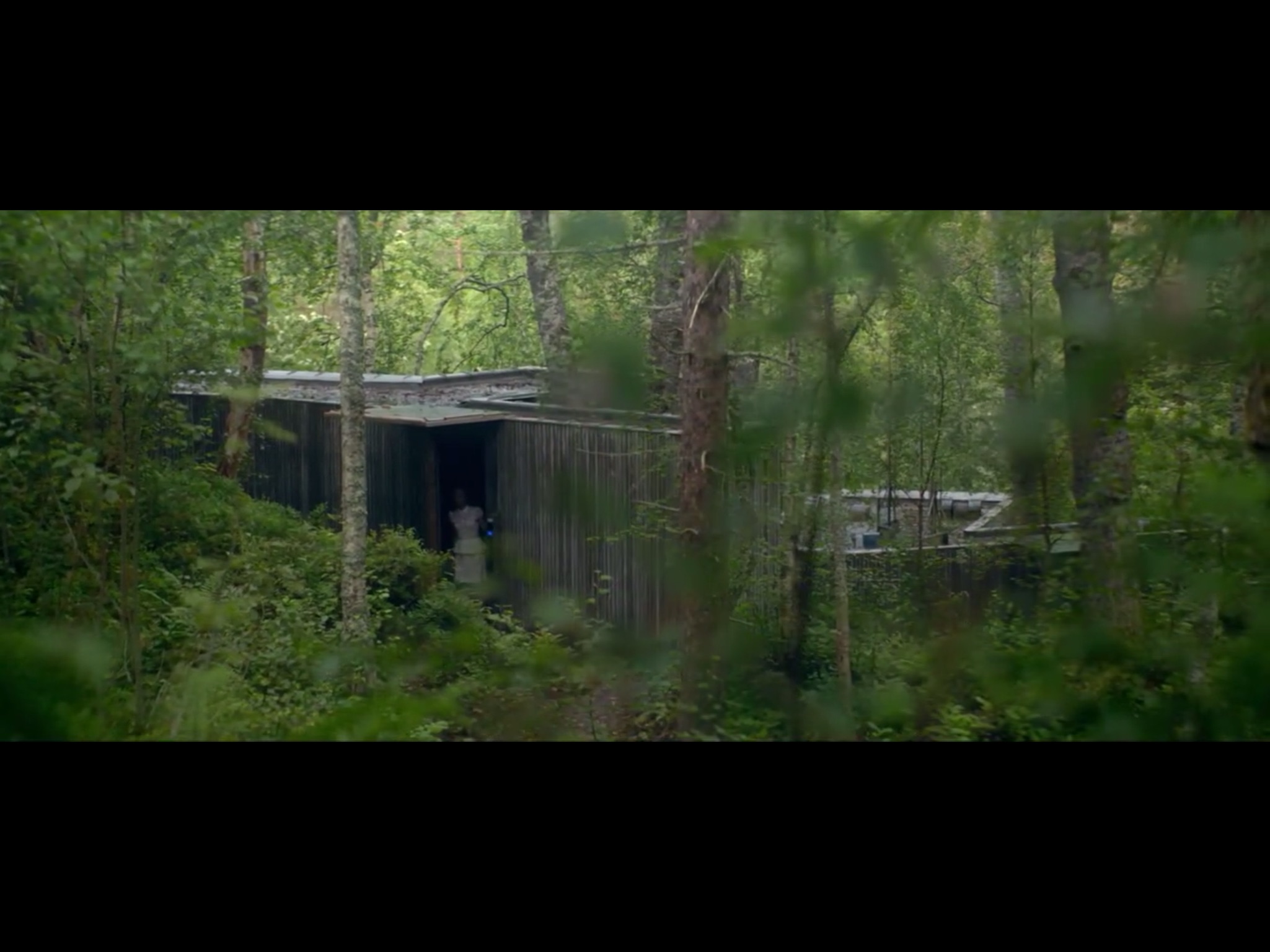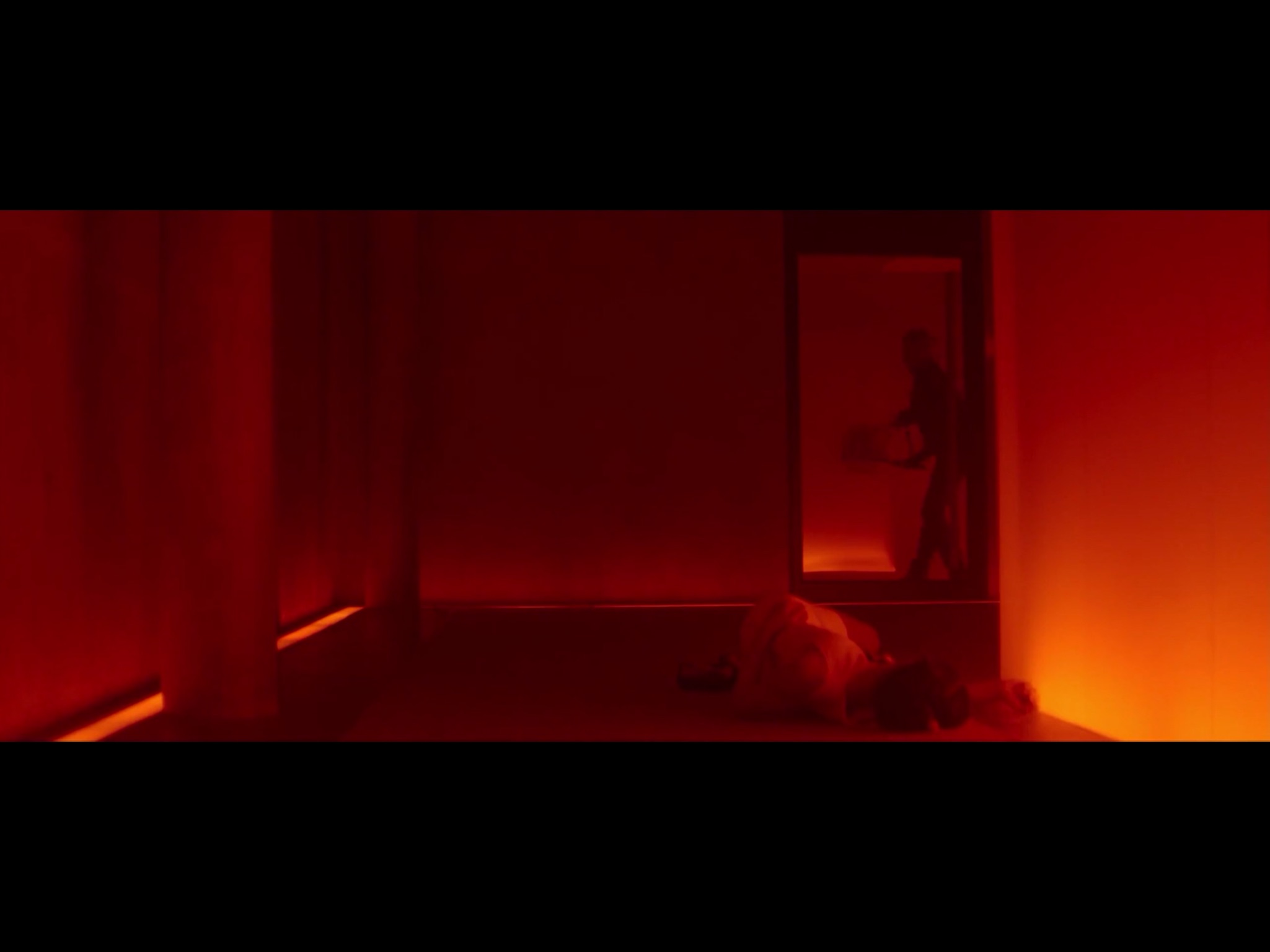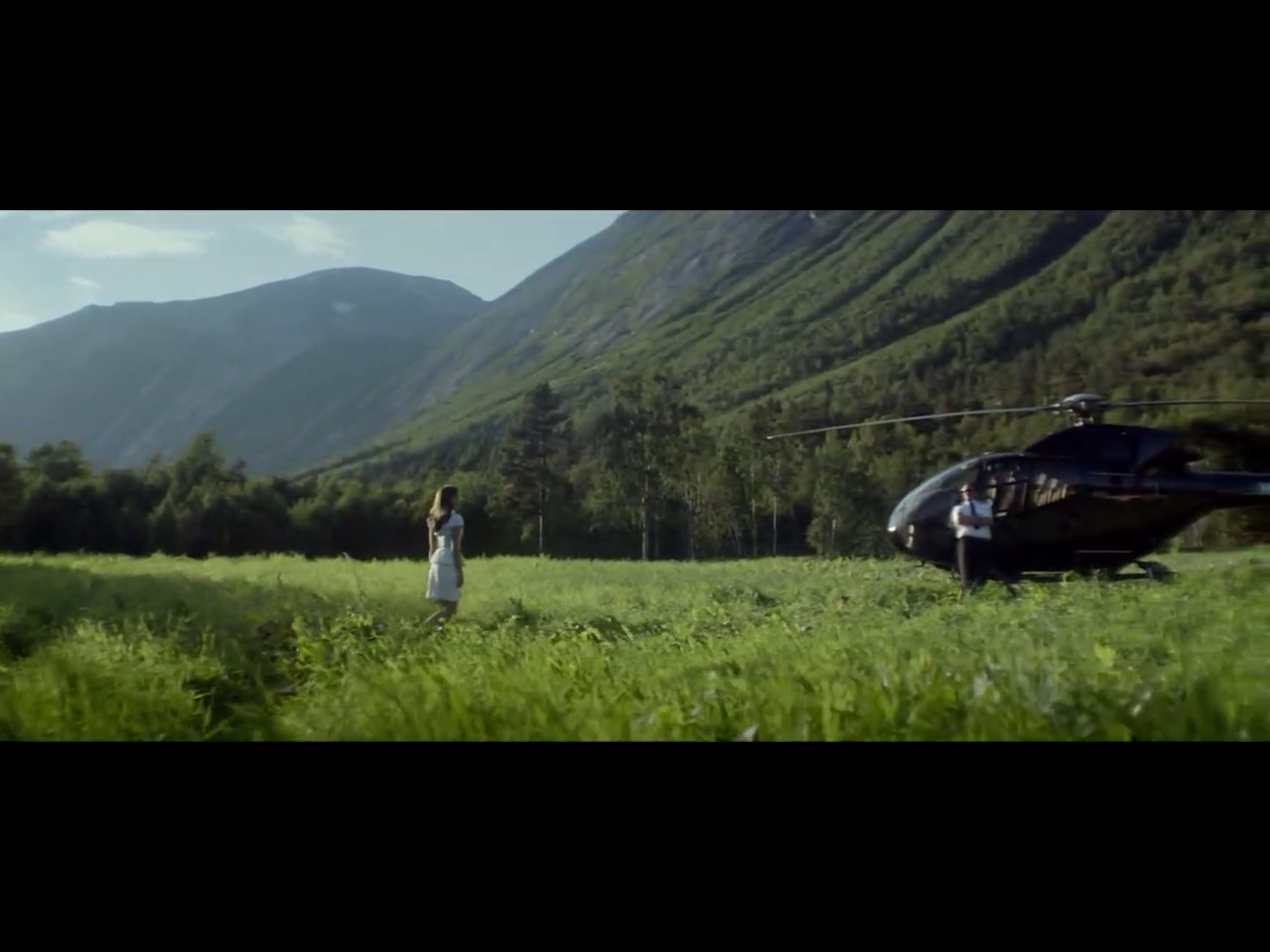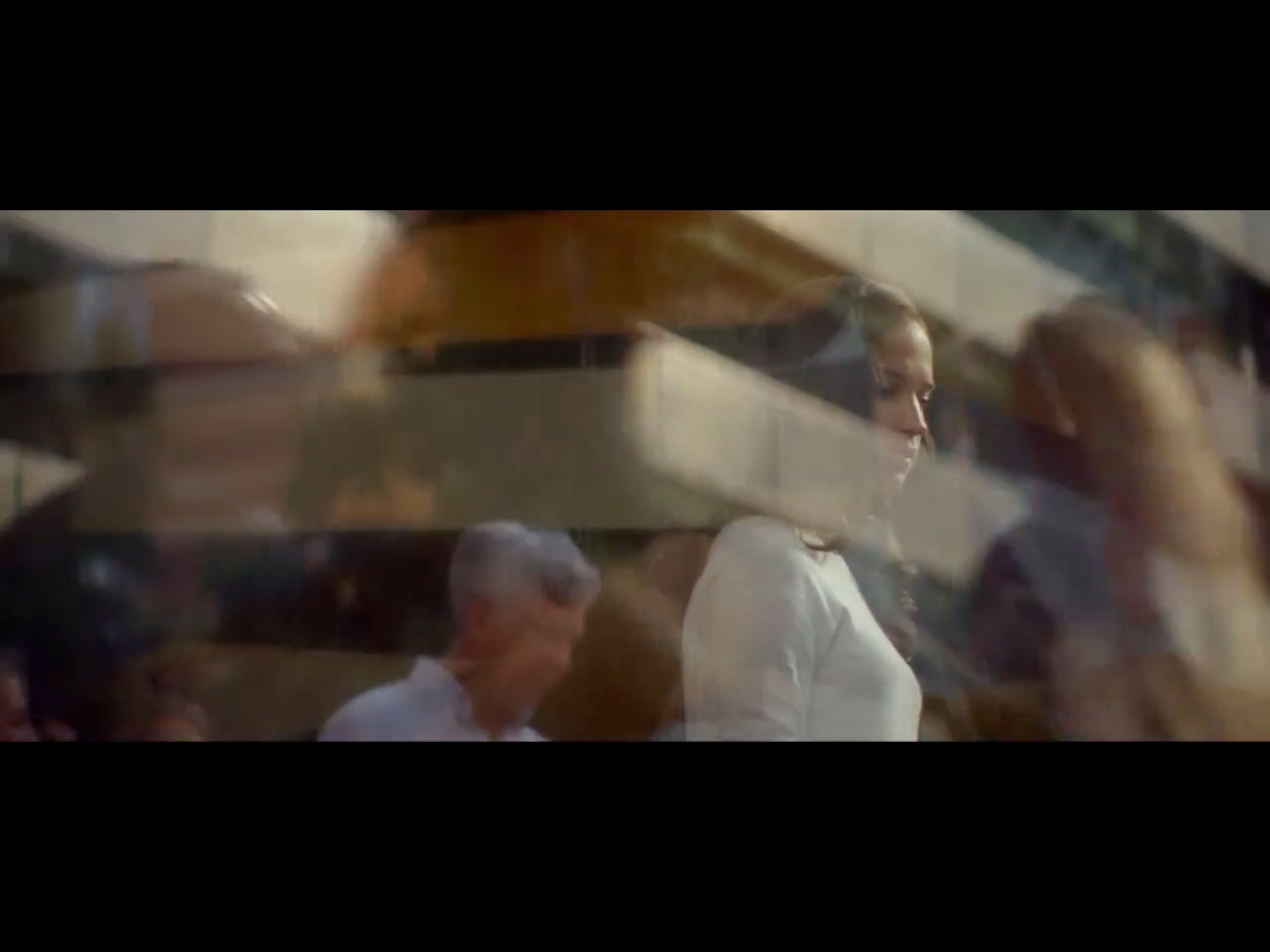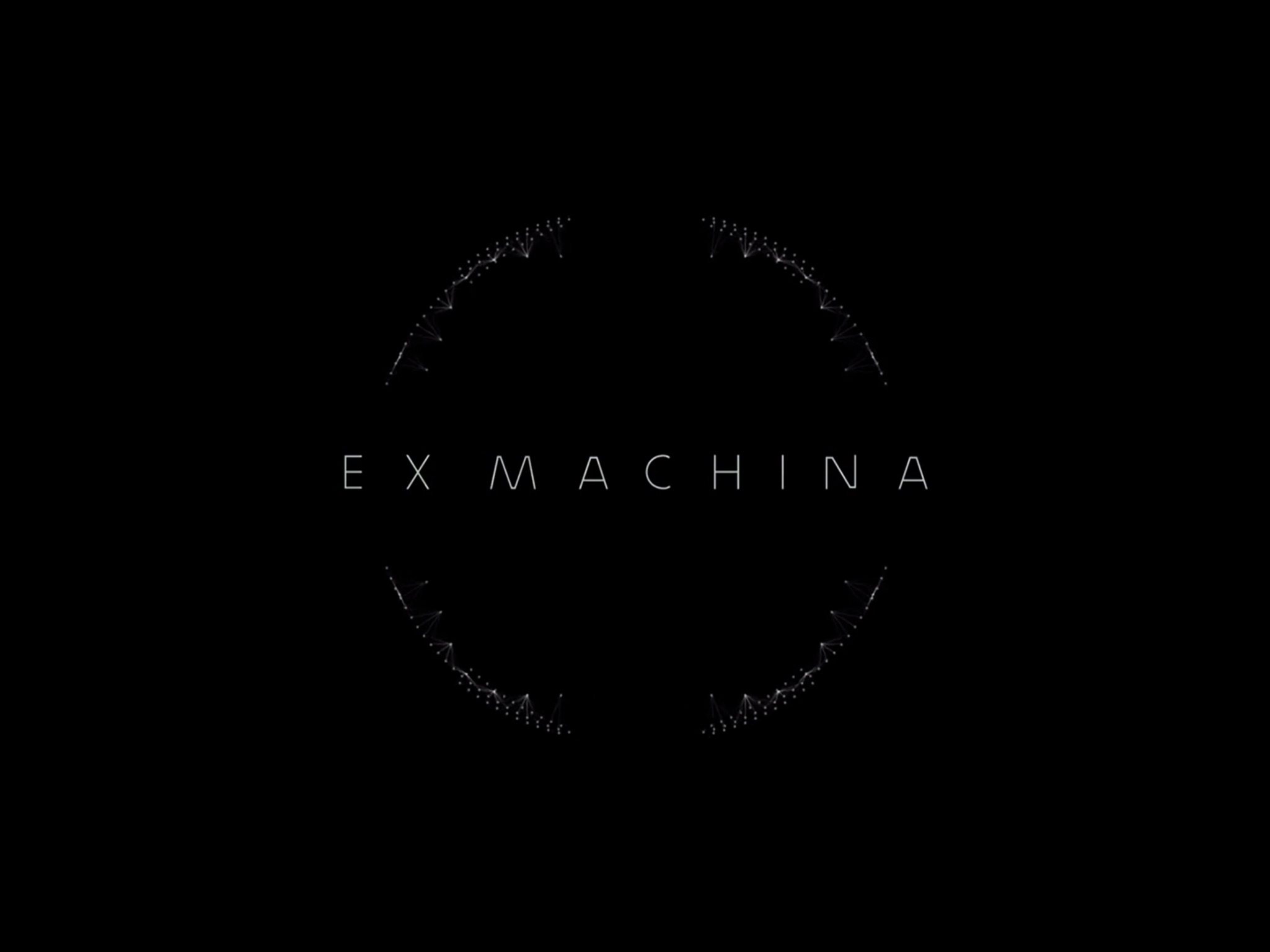 Ex Machina Soundtrack
If you liked the movie you might also have liked the soundtrack, so here it is.
Ex Machina DVD
For all who still use DVDs ... click the image below to get the DVD at Amazon.