"Sidebar of All Posts" Rent this Space for £5 per Day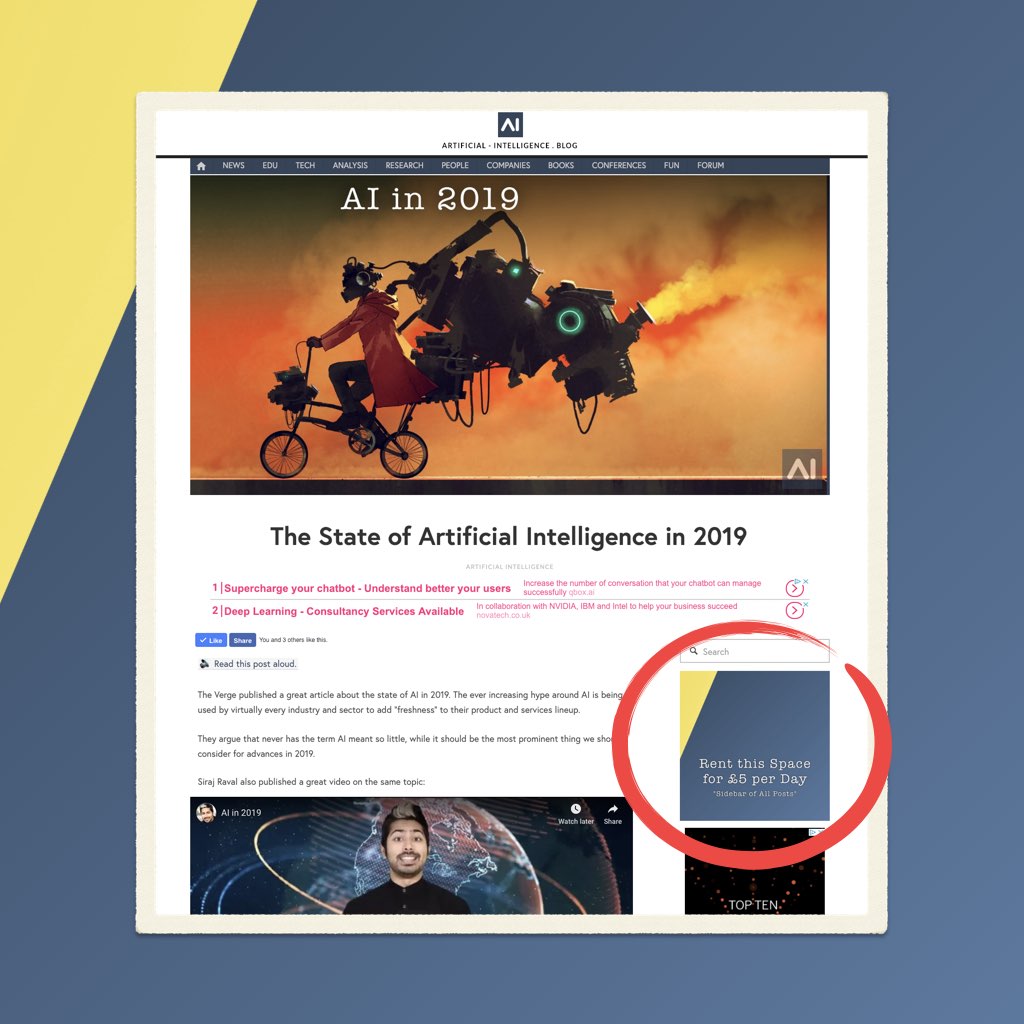 "Sidebar of All Posts" Rent this Space for £5 per Day
Sponsor this blog by "renting" the space at the top of the homepage for £3 per day. Read below for details, please ...
Location
This space is in the sidebar of all news posts.
Image Size and Link
The the image size is 1024 × 1024 pixels (responsive). Once you "rent" this space we will be in touch to obtain the image and link destination.
Availability
This space "rental" is on a "first-come-first-served" basis. This means: if you want this spot, get it now!
Maximum Duration
The maximum duration is 90 days in order to avoid the space becoming "stale". Of course we are happy to start a new space "rental" after 90 days if nobody else has reserved the space already.
Acceptable Ads and Refunds
We do not accept "ads" that are not suitable for this website. This means that ads that do not generally match the theme or the topic of this blog (or are visually not pleasing) we will cancel your order and refund you in full (minus possible fees that might have been collected by our payment provider, Stripe).
Other Ads
Any directly adjacent ads by other advertisers will be disabled for the duration of your "rental". Other links and ads on the affected page(s) will remain in place.
The Link
The link may contain parameters you need for campaign tracking. Also, all our links are "follow" links, as we do not link to "bad' destinations.